STREET TIRE SIZE GUIDE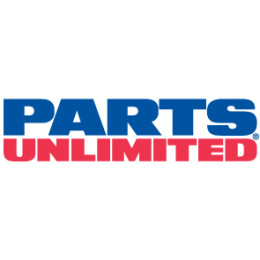 The following guide shows all available tires for Street Bike, Sport Bike, Scooter, Moped and Sidecars. Tires in this guide are listed in order, sorted by rim diameter (small to large), overall section width/aspect ratio, market application and front and/or rear applications. Simply find the size, front or rear and market application of tire for your vehicle.
STREET TIRE SIZE GUIDE
The suggested applications correspond to the following codes:CRS/TOUR – Cruiser bike/touring bike applicationsDUALSPORT – Dual sport/adventure touring applicationsCUSTOM – Cruiser/custom bikes GEN – Commuting/general all-purpose street tireMEDIUM – Medium race compoundMOPED – MopedMOTARD – SuperMotard tire for street/trackOEM – OE replacement tire as suggested by the manufacturerRACE – High-performance track/streetSCOOTER – ScooterSIDECAR – General-purpose sidecar applicationsSOFT – Soft race compoundSPORT – Sport riding/performance tireSPRTNG – Sport-touringSPRSPRT – Sport riding/track day tireSUPERSOFT – Softest race compoundWS – White stripe sidewallWWW – Wide white wall
NOTE: The information provided here is not warranted as to the truth or accuracy by Parts Unlimited or its parent company, LeMans Corporation. The information is collected from the tire manufacturer and published for your reference. Any additional information or questions regarding this information or questions about the fitment and maintenance of the tires should be obtained from the tire manufacturers.
| | |
| --- | --- |
| | |
| Part # | Description | Sug. Retail Price |
| --- | --- | --- |
| 0301-0011 | Z6 Roadtec 120/70ZR17 Front Tire | $123.95 |
| 0301-0023 | Pilot Power 120/70ZR17 Front Tire | $125.95 |
| 0301-0055 | M3 Sportec 120/70ZR17 Front Tire | $135.95 |
| 0301-0067 | M3 Sportec 130/70ZR16 Front Tire | $140.95 |
| 0301-0081 | Pilot Power 2CT 120/70ZR17 Front Tire | $158.95 |
| 0301-0092 | Elite 3 120/70R21 Front Tire | $235.95 |
| 0301-0100 | Pilot Power 2CT 120/60ZR17 Front Tire | $150.95 |
| 0301-0133 | Conti Motion 120/60ZR17 Front Tire | $133.13 |
| 0301-0134 | Conti Motion 120/70ZR17 Front Tire | $119.38 |
| 0301-0143 | Night Dragon 140/75R17 Front Tire | $234.95 |
| 0301-0144 | Night Dragon 120/70ZR19 Front Tire | $261.95 |
| 0301-0215 | Angel ST E.M.S. 120/70ZR17 Front Tire | $136.95 |
| 0301-0275 | Conti Road Attack 2 110/70ZR17 Front Tire | $181.61 |
| 0301-0276 | Conti Road Attack 2 120/60ZR17 Front Tire | $180.34 |
| 0301-0278 | Conti Road Attack 2 110/80ZR18 Front Tire | $199.39 |
| 0301-0279 | Conti Road Attack 2 120/70ZR18 Front Tire | $198.12 |
| 0301-0280 | Conti Road Attack 2 110/80R19 Front Tire | $224.79 |
| 0301-0285 | Pilot Road 3 120/70ZR17 Front Tire | $232.95 |
| 0301-0338 | Diablo Rosso II 120/60ZR17 Front Tire | $154.95 |
| 0301-0348 | 3D Ultra Sport 130/70R16 Front Tire | $166.95 |
| 0301-0349 | 3D Ultra Sport 120/60R17 Front Tire | $145.95 |
| 0301-0350 | 3D Ultra Sport 120/70R17 Front Tire | $152.95 |
| 0301-0353 | Conti Sport Attack 2 110/70ZR17 Front Tire | $182.50 |
| 0301-0354 | Conti Sport Attack 2 120/60ZR17 Front Tire | $185.63 |
| 0301-0355 | Conti Sport Attack 2 120/70ZR17 Front Tire | $203.13 |
| 0301-0356 | Conti Attack SM 110/70R17 Front Tire | $180.98 |
| 0301-0368 | Diablo Rosso II 110/70ZR17 Front Tire | $154.95 |
| 0301-0405 | ME880 Marathon 130/70R18 Front Tire | $251.95 |
| 0301-0422 | Z8 Roadtec Interact 120/70ZR17 "M Spec" Front Tire | $178.95 |
| 0301-0424 | Angel GT 120/70ZR17 Front Tire | $190.95 |
| 0301-0426 | Angel GT 120/70ZR18 Front Tire | $197.95 |
| 0301-0427 | Angel GT 110/80ZR18 Front Tire | $184.95 |
| 0301-0435 | Classic Attack 100/90R19 Front Tire | $251.46 |
| 0301-0436 | Commander II 120/70ZR19 Front Tire | $207.95 |
| 0301-0437 | Conti Sport Attack 2 120/70ZR17 "K-Spec" Front Tire | $205.63 |
| 0301-0443 | Conti Road Attack 2 CR 110/80R18 Front Tire | $236.86 |
| 0301-0448 | Diablo Rosso II 120/70ZR17 Front Tire | $156.95 |
| 0301-0486 | 3D Storm X-M 120/70R17 Front Tire | $180.95 |
| 0301-0489 | Pilot Street 110/70R17 Front Tire | $142.95 |
| 0301-0500 | ME888 Marathon Ultra 130/70R18 Front Tire | $252.95 |
| 0301-0503 | Pilot Road 4 GT 120/70ZR17 Front Tire | $194.95 |
| 0301-0504 | Pilot Road 4 GT 120/70ZR18 Front Tire | $196.95 |
| 0301-0510 | Conti Road Attack 2 EVO 110/80R19 Front Tire | $229.87 |
| 0301-0512 | M7RR Sportec 110/70ZR17 Front Tire | $162.95 |
| 0301-0513 | M7RR Sportec 120/60ZR17 Front Tire | $159.95 |
| 0301-0514 | M7RR Sportec 120/70ZR17 Front Tire | $163.95 |
| 0301-0553 | Angel GT 120/70ZR17 "A Spec" Front Tire | $199.95 |
| 0301-0554 | Z8 Roadtec Interact 110/70ZR17 "M Spec" Front Tire | $169.95 |
| 0301-0555 | Z8 Roadtec Interact 120/60ZR17 "M Spec" Front Tire | $169.95 |
| 0301-0556 | Z8 Roadtec Interact 110/80ZR18 "M Spec" Front Tire | $169.95 |
| 0301-0557 | Z8 Roadtec Interact 120/70ZR18 "M Spec" Front Tire | $189.95 |
| 0301-0560 | 3D Storm X-M 110/70ZR17 Front Tire | $181.95 |
| 0301-0561 | 3D Storm X-M 120/60ZR17 Front Tire | $185.95 |
| 0301-0562 | 3D Storm X-M 110/80ZR18 Front Tire | $178.95 |
| 0301-0563 | 3D Storm X-M 120/70ZR18 Front Tire | $198.95 |
| 0301-0564 | 3D Storm X-M 110/80R19 Front Tire | $197.95 |
| 0301-0568 | Conti Sport Attack 120/70ZR17 Front Tire | $139.00 |
| 0301-0569 | Classic Attack 90/90R18 Front Tire | $251.46 |
| 0301-0570 | S20 Battlax EVO 110/70R17 Front Tire | $128.95 |
| 0301-0575 | Pilot Power 2CT 120/65ZR17 Front Tire | $156.95 |
| 0301-0577 | RS10 Battlax 120/70ZR17 Front Tire | $184.95 |
| 0301-0596 | Racetec RR 120/70ZR17 Front Tire | $228.95 |
| 0301-0597 | Racetec RR 120/70ZR17 Front Tire | $304.95 |
| 0301-0598 | Racetec RR 120/70ZR17 Front Tire | $304.95 |
| 0301-0601 | GPR-300 110/70R17 Front Tire | $94.95 |
| 0301-0602 | T30 Evo Battlax 120/70ZR17 Front Tire | $156.95 |
| 0301-0603 | Roadtec 01 120/70ZR17 Front Tire | $197.95 |
| 0301-0604 | Roadtec 01 120/70ZR17 HWM Front Tire | $205.95 |
| 0301-0605 | Diablo Rosso III 120/70ZR17 Front Tire | $174.95 |
| 0301-0606 | S21 Battlax 120/60ZR17 Front Tire | $165.95 |
| 0301-0607 | S21 Battlax 120/70ZR16 Front Tire | $157.95 |
| 0301-0608 | S21 Battlax 130/70ZR16 Front Tire | $161.95 |
| 0301-0616 | Conti Sport Attack 3 110/70ZR17 Front Tire | $205.63 |
| 0301-0617 | Conti Sport Attack 3 120/60ZR17 Front Tire | $201.88 |
| 0301-0619 | Conti Road Attack 2 EVO GT 120/70ZR17 Front Tire | $220.98 |
| 0301-0620 | Pilot Power 2CT 110/70ZR17 Front Tire | $152.95 |
| 0301-0621 | Conti Motion 110/70ZR17 Front Tire | $139.00 |
| 0301-0628 | 110/70ZR17 Diablo Rosso III Front Tire | $165.95 |
| 0301-0629 | 120/60ZR17 Diablo Rosso III Front Tire | $174.95 |
| 0301-0642 | TKC 70 120/70ZR17 Front Tire | $239.40 |
| 0301-0658 | MT 60 RS 120/70ZR17 Front Tire | $272.95 |
| 0301-0659 | Roadtec 01 120/60ZR17 Front Tire | $183.95 |
| 0301-0660 | Roadtec 01 110/80R19 Front Tire | $206.95 |
| 0301-0661 | Roadtec 01 120/70ZR19 Front Tire | $220.95 |
| 0301-0662 | Elite 4 130/70R18 Front Tire | $274.95 |
| 0301-0663 | 3D Storm X-M 100/90R18 Front Tire | $189.95 |
| 0301-0664 | GPR-300 120/70ZR17 Front Tire | $94.95 |
| 0301-0673 | Conti Road Attack 3 110/80ZR18 Front Tire | $217.81 |
| 0301-0674 | Conti Road Attack 3 120/60ZR17 Front Tire | $225.43 |
| 0301-0675 | Conti Road Attack 3 120/70ZR17 Front Tire | $234.95 |
| 0301-0676 | Conti Road Attack 3 GT 120/70ZR17 Front Tire | $243.21 |
| 0301-0677 | Conti Road Attack 3 100/90R18 Front Tire | $208.28 |
| 0301-0678 | Conti Road Attack 3 120/70ZR18 Front Tire | $238.76 |
| 0301-0679 | Conti Road Attack 3 110/80R19 Front Tire | $238.76 |
| 0301-0680 | Conti Road Attack 3 120/70ZR19 Front Tire | $245.75 |
| 0301-0681 | Conti Road Attack 3 110/70ZR17 Front Tire | $205.74 |
| 0301-0682 | Angel ST E.M.S. 120/60ZR17 Front Tire | $132.95 |
| 0301-0683 | Diablo Rosso III 120/70ZR17 Front Tire | $176.95 |
| 0301-0684 | Power RS 110/70ZR17 Front Tire | $189.95 |
| 0301-0685 | Power RS 120/60ZR17 Front Tire | $196.95 |
| 0301-0687 | Roadsmart III 120/60ZR17 Front Tire | $174.95 |
| 0301-0688 | Roadsmart III 120/70ZR17 Front Tire | $180.95 |
| 0301-0689 | Roadsmart III 110/80R18 Front Tire | $175.95 |
| 0301-0690 | Roadsmart III 120/70ZR18 Front Tire | $185.95 |
| 0301-0694 | Sportmax Q3+ 120/60ZR17 Front Tire | $179.95 |
| 0301-0695 | Sportmax Q3+ 120/70ZR17 Front Tire | $184.95 |
| 0301-0698 | ME888 Marathon Ultra 120/70ZR19 Front Tire | $237.95 |
| 0301-0708 | Spirit ST 110/70ZR17 Front Tire | $151.95 |
| 0301-0709 | Spirit ST 120/60ZR17 Front Tire | $143.95 |
| 0301-0710 | Spirit ST 120/70ZR17 Front Tire | $143.95 |
| 0301-0711 | Spirit ST 100/90ZR18 Front Tire | $157.95 |
| 0301-0712 | Spirit ST 110/80ZR18 Front Tire | $150.95 |
| 0301-0713 | Spirit ST 120/70ZR18 Front Tire | $155.95 |
| 0301-0714 | Spirit ST 110/80R19 Front Tire | $222.95 |
| 0301-0715 | Spirit ST 120/70ZR19 Front Tire | $202.95 |
| 0301-0716 | Road 5 120/60ZR17 Front Tire | $209.95 |
| 0301-0717 | Road 5 120/70ZR17 Front Tire | $215.95 |
| 0301-0727 | Conti Attack SM Evo 110/70R17 Front Tire | $195.58 |
| 0301-0728 | Conti Attack SM Evo 120/70R17 Front Tire | $221.62 |
| 0301-0729 | Diablo Rosso Corsa II 120/70ZR17 Front Tire | $202.95 |
| 0301-0732 | Scorpion Rally STR 120/70R17 Front Tire | $207.95 |
| 0301-0733 | Scorpion Rally STR 120/70R18 Front Tire | $211.95 |
| 0301-0734 | ME888 Marathon Ultra 140/75R17 Front Tire | $235.95 |
| 0301-0736 | Battlecruise H50 140/75R17 Front Tire | $195.95 |
| 0301-0737 | Battlecruise H50 120/70ZR18 Front Tire | $185.95 |
| 0301-0738 | Battlecruise H50 120/70ZR19 Front Tire | $177.95 |
| 0301-0739 | T31 Battlax Sport Touring 110/70ZR17 Front Tire | $175.95 |
| 0301-0740 | T31 Battlax Sport Touring 120/60ZR17 Front Tire | $178.95 |
| 0301-0741 | T31 Battlax Sport Touring 120/70ZR17 Front Tire | $173.95 |
| 0301-0742 | T31 Battlax Sport Touring 120/70ZR17 Front Tire | $173.95 |
| 0301-0743 | T31 Battlax Sport Touring 110/80ZR18 Front Tire | $186.95 |
| 0301-0744 | T31 Battlax Sport Touring 120/70ZR18 Front Tire | $191.95 |
| 0301-0745 | T31 Battlax Sport Touring 110/80ZR19 Front Tire | $177.95 |
| 0301-0746 | T31 Battlax Sport Touring 120/70ZR19 Front Tire | $192.95 |
| 0301-0748 | ME888 Marathon Ultra 120/70ZR18 Front Tire | $261.95 |
| 0301-0751 | Sportmax Roadsmart III 110/80R19 Front Tire | $199.95 |
| 0301-0752 | Sportmax Roadsmart III 120/70ZR19 Front Tire | $207.95 |
| 0301-0753 | Sportmax Q3+ 110/70ZR17 Front Tire | $181.95 |
| 0301-0754 | Sportmax GPR-300 120/60ZR17 | $94.95 |
| 0301-0756 | Sportmax Q4 120/70ZR17 Front Tire | $205.95 |
| 0301-0760 | AV92 Cobra Chrome 260/40VR18 Blackwall Rear Tire | $254.95 |
| 0301-0761 | AV92 Cobra Chrome 150/80B16RF Wide Whitewall Rear Tire | $292.95 |
| 0301-0762 | AV91 Cobra Chrome 140/75R17 Blackwall Front Tire | $234.95 |
| 0301-0763 | AV91 Cobra Chrome 150/80R17 Blackwall Front Tire | $294.95 |
| 0301-0764 | AV91 Cobra Chrome 130/70R18 Blackwall Front Tire | $234.95 |
| 0301-0765 | AV91 Cobra Chrome 130/70VR18 Blackwall Front Tire | $248.95 |
| 0301-0767 | AV91 Cobra Chrome 120/70ZR19 Blackwall Front Tire | $224.95 |
| 0301-0768 | Cobra Chrome 130/60VR23 Blackwall Universal Tire | $198.95 |
| 0301-0770 | Angel GT II 120/60ZR17 Front Tire | $207.95 |
| 0301-0771 | Angel GT II 120/70ZR17 Front Tire | $212.95 |
| 0301-0772 | Angel GT II 120/70ZR17 "A Spec" Front Tire | $222.95 |
| 0301-0773 | Angel GT II 120/70R19 Front Tire | $219.95 |
| 0301-0774 | Cruisetec 120/70ZR19 Front Tire | $238.95 |
| 0301-0775 | ME888 Marathon Ultra 140/75ZR17 Front Tire | $235.95 |
| 0301-0776 | ME888 Marathon Ultra 120/70R17 Front Tire | $274.95 |
| 0302-0010 | Z6 Roadtec 160/60ZR17 Rear Tire | $148.95 |
| 0302-0012 | Z6 Roadtec 180/55R17 Rear Tire | $168.95 |
| 0302-0013 | Z6 Roadtec 190/50ZR17 Rear Tire | $175.95 |
| 0302-0032 | Pilot Power 180/55ZR17 Rear Tire | $163.95 |
| 0302-0033 | Pilot Power 190/50ZR17 Rear Tire | $171.95 |
| 0302-0041 | Elite 3 250/40R18 Rear Tire | $309.95 |
| 0302-0095 | M3 Sportec 160/60ZR17 Rear Tire | $162.95 |
| 0302-0096 | M3 Sportec 180/55ZR17 Rear Tire | $173.95 |
| 0302-0097 | M3 Sportec 190/50ZR17 Rear Tire | $202.95 |
| 0302-0098 | Z6 Roadtec 160/70ZR17 Rear Tire | $196.95 |
| 0302-0110 | Elite 3 240/40R18 Rear Tire | $319.95 |
| 0302-0118 | Diablo 240/40ZR18 Rear Tire | $281.95 |
| 0302-0137 | Pilot Power 2CT 180/55ZR17 Rear Tire | $200.95 |
| 0302-0138 | Pilot Power 2CT 190/50ZR17 Rear Tire | $228.95 |
| 0302-0139 | Pilot Power 2CT 190/55ZR17 Rear Tire | $238.95 |
| 0302-0163 | Pilot Power 2CT 160/60ZR17 Rear Tire | $196.95 |
| 0302-0177 | Pilot Road 2 190/50ZR17 Rear Tire | $284.95 |
| 0302-0201 | D251 150/60R18 Front Tire | $394.95 |
| 0302-0234 | Conti Motion 160/60ZR17 Rear Tire | $158.75 |
| 0302-0235 | Conti Motion 180/55ZR17 Rear Tire | $180.63 |
| 0302-0236 | Conti Motion 190/50ZR17 Rear Tire | $189.38 |
| 0302-0246 | Night Dragon 180/55R18 Rear Tire | $325.95 |
| 0302-0250 | Conti Motion 150/70ZR17 Rear Tire | $184.38 |
| 0302-0251 | Conti Motion 170/60ZR17 Rear Tire | $165.63 |
| 0302-0253 | Night Dragon 240/40R18 Rear Tire | $346.95 |
| 0302-0352 | Angel ST E.M.S. 160/60ZR17 Rear Tire | $170.95 |
| 0302-0353 | Angel ST E.M.S. 180/55ZR17 Rear Tire | $181.95 |
| 0302-0355 | Angel ST E.M.S. 190/50ZR17 Rear Tire | $200.95 |
| 0302-0406 | Elite 3 200/50R18 Rear Tire | $325.95 |
| 0302-0407 | D401 200/55R17 Rear Tire | $276.95 |
| 0302-0461 | Conti Road Attack 2 150/70ZR17 Rear Tire | $255.91 |
| 0302-0462 | Conti Road Attack 2 160/60ZR17 Rear Tire | $237.49 |
| 0302-0463 | Conti Road Attack 2 170/60ZR17 Rear Tire | $266.70 |
| 0302-0464 | Conti Road Attack 2 180/55ZR17 Rear Tire | $246.38 |
| 0302-0465 | Conti Road Attack 2 190/50ZR17 Rear Tire | $249.56 |
| 0302-0466 | Conti Road Attack 2 190/55ZR17 Rear Tire | $249.56 |
| 0302-0467 | Conti Road Attack 2 160/60ZR18 Rear Tire | $263.53 |
| 0302-0468 | Conti Road Attack 2 150/70R17 Rear Tire | $276.86 |
| 0302-0491 | Z8 Roadtec Interact 170/60ZR17 "M Spec" Rear Tire | $234.95 |
| 0302-0495 | Diablo 180/55ZR17 Rear Tire | $160.95 |
| 0302-0496 | Diablo 190/50ZR17 Rear Tire | $164.95 |
| 0302-0555 | BT-016 Pro Battlax 180/55ZR17 Rear Tire | $191.95 |
| 0302-0556 | BT-016 Pro Battlax 190/50ZR17 Rear Tire | $224.95 |
| 0302-0557 | BT-016 Pro Battlax 190/55ZR17 Rear Tire | $218.95 |
| 0302-0558 | Diablo Rosso II 160/60ZR17 Rear Tire | $188.95 |
| 0302-0559 | Diablo Rosso II 190/50ZR17 Rear Tire | $233.95 |
| 0302-0560 | Diablo Rosso II 190/55ZR17 Rear Tire | $236.95 |
| 0302-0579 | 3D Ultra Sport 150/60R17 Rear Tire | $162.95 |
| 0302-0580 | 3D Ultra Sport 160/60R17 Rear Tire | $172.95 |
| 0302-0581 | 3D Ultra Sport 180/55R17 Rear Tire | $188.95 |
| 0302-0582 | 3D Ultra Sport 190/50R17 Rear Tire | $202.95 |
| 0302-0583 | 3D Ultra Sport 190/55R17 Rear Tire | $211.95 |
| 0302-0584 | 3D Ultra Sport 200/50R17 Rear Tire | $222.95 |
| 0302-0589 | Conti Sport Attack 2 150/60ZR17 Rear Tire | $240.00 |
| 0302-0590 | Conti Sport Attack 2 160/60ZR17 Rear Tire | $242.40 |
| 0302-0591 | Conti Sport Attack 2 180/55ZR17 Rear Tire | $254.37 |
| 0302-0592 | Conti Sport Attack 2 190/50ZR17 Rear Tire | $272.67 |
| 0302-0593 | Conti Sport Attack 2 190/55ZR17 Rear Tire | $281.21 |
| 0302-0618 | Diablo Rosso II 150/60ZR17 Rear Tire | $191.95 |
| 0302-0619 | Diablo Rosso II 170/60ZR17 Rear Tire | $202.95 |
| 0302-0645 | Night Dragon 130/90-16 Front Tire | $201.95 |
| 0302-0690 | Z8 Roadtec Interact 180/55ZR17 "O Spec" Rear Tire | $245.95 |
| 0302-0692 | Z8 Roadtec Interact 190/50ZR17 "O Spec" Rear Tire | $252.95 |
| 0302-0693 | Z8 Roadtec Interact 190/55ZR17 "M Spec" Rear Tire | $267.95 |
| 0302-0694 | Z8 Roadtec Interact 190/55ZR17 "O Spec" Rear Tire | $269.95 |
| 0302-0698 | Angel GT 180/55ZR17 Rear Tire | $247.95 |
| 0302-0699 | Angel GT 160/60ZR17 Rear Tire | $236.95 |
| 0302-0700 | Angel GT 180/55ZR17 "A Spec" Rear Tire | $266.95 |
| 0302-0702 | Angel GT 160/60ZR18 Rear Tire | $218.95 |
| 0302-0704 | Angel GT 190/50ZR17 "A Spec" Rear Tire | $272.95 |
| 0302-0705 | Angel GT 190/55ZR17 Rear Tire | $270.95 |
| 0302-0707 | Diablo Rosso II 180/60ZR17 Rear Tire | $221.95 |
| 0302-0708 | Diablo Rosso II 200/50ZR17 Rear Tire | $258.95 |
| 0302-0709 | Diablo Supercorsa SP V2 180/55ZR17 Rear Tire | $315.95 |
| 0302-0711 | Diablo Supercorsa SP V2 190/55ZR17 Rear Tire | $399.95 |
| 0302-0721 | Classic Attack 110/90R18 Rear Tire | $260.99 |
| 0302-0722 | Classic Attack 120/90R18 Rear Tire | $269.88 |
| 0302-0729 | Commander II 240/40R18 Rear Tire | $289.95 |
| 0302-0730 | Conti Sport Attack 2 190/50ZR17 "K-Spec" Rear Tire | $286.09 |
| 0302-0731 | Conti Sport Attack 2 200/55ZR17 Rear Tire | $292.19 |
| 0302-0732 | Conti Road Attack 2 130/80ZR18 Rear Tire | $238.76 |
| 0302-0741 | Angel GT 190/50ZR17 Rear Tire | $264.95 |
| 0302-0812 | Z8 Roadtec Interact 180/55ZR17 "M Spec" Rear Tire | $245.95 |
| 0302-0824 | 3D Storm X-M 180/55R17 Rear Tire | $231.95 |
| 0302-0825 | 3D Storm X-M 190/50R17 Rear Tire | $256.95 |
| 0302-0830 | Pilot Street 130/70R17 Rear Tire | $152.95 |
| 0302-0831 | Pilot Street 140/70R17 Rear Tire | $158.95 |
| 0302-0842 | ME888 Marathon Ultra 180/60R16 Rear Tire | $316.95 |
| 0302-0849 | Pilot Road 4 GT 170/60ZR17 Rear Tire | $240.95 |
| 0302-0850 | Pilot Road 4 GT 180/55ZR17 Rear Tire | $249.95 |
| 0302-0851 | Pilot Road 4 GT 190/50ZR17 Rear Tire | $268.95 |
| 0302-0852 | Pilot Road 4 GT 190/55ZR17 Rear Tire | $280.95 |
| 0302-0861 | Conti Road Attack 2 EVO 150/70R17 Rear Tire | $274.32 |
| 0302-0862 | Conti Road Attack 2 EVO 160/60ZR17 Rear Tire | $259.08 |
| 0302-0863 | Conti Road Attack 2 EVO 180/55ZR17 Rear Tire | $277.50 |
| 0302-0864 | Conti Road Attack 2 EVO 190/50ZR17 Rear Tire | $295.28 |
| 0302-0865 | Conti Road Attack 2 EVO 190/55ZR17 Rear Tire | $302.26 |
| 0302-0866 | M7RR Sportec 150/60ZR17 Rear Tire | $198.95 |
| 0302-0867 | M7RR Sportec 160/60ZR17 Rear Tire | $196.95 |
| 0302-0868 | M7RR Sportec 180/55ZR17 Rear Tire | $205.95 |
| 0302-0869 | M7RR Sportec 190/50ZR17 Rear Tire | $246.95 |
| 0302-0870 | M7RR Sportec 190/55ZR17 Rear Tire | $247.95 |
| 0302-0872 | M7RR Sportec 200/55ZR17 Rear Tire | $268.95 |
| 0302-0918 | Z8 Roadtec Interact 140/70ZR18 "M Spec" Rear Tire | $223.95 |
| 0302-0920 | Z8 Roadtec Interact 180/55ZR17 "K Spec" Rear Tire | $245.95 |
| 0302-0922 | Tourance Next 170/60R17 Rear Tire | $272.95 |
| 0302-0923 | Angel GT 190/55ZR17 "D Spec" Rear Tire | $283.95 |
| 0302-0924 | Z8 Roadtec Interact 150/70ZR17 "M Spec" Rear Tire | $224.95 |
| 0302-0926 | Z8 Roadtec Interact 160/60ZR17 "M Spec" Rear Tire | $221.95 |
| 0302-0927 | Z8 Roadtec Interact 160/60ZR18 "M Spec" Rear Tire | $229.95 |
| 0302-0930 | 3D Storm X-M 150/80ZR16 Rear Tire | $220.95 |
| 0302-0931 | 3D Storm X-M 150/70ZR17 Rear Tire | $220.95 |
| 0302-0932 | 3D Storm X-M 160/60ZR17 Rear Tire | $236.95 |
| 0302-0933 | 3D Storm X-M 160/70R17 Rear Tire | $225.95 |
| 0302-0934 | 3D Storm X-M 170/60ZR17 Rear Tire | $239.95 |
| 0302-0935 | 3D Storm X-M 190/55ZR17 Rear Tire | $265.95 |
| 0302-0936 | 3D Storm X-M 200/50ZR17 Rear Tire | $271.95 |
| 0302-0937 | 3D Storm X-M 160/60ZR18 Rear Tire | $227.95 |
| 0302-0938 | Angel GT 150/70R17 Rear Tire | $218.95 |
| 0302-0939 | Conti Sport Attack 180/55ZR17 Rear Tire | $184.22 |
| 0302-0940 | Conti Sport Attack 190/50ZR17 Rear Tire | $189.00 |
| 0302-0941 | Conti Sport Attack 190/55ZR17 Rear Tire | $199.00 |
| 0302-0943 | S20 Battlax EVO 140/70R17 Rear Tire | $146.95 |
| 0302-0954 | RS10 Battlax 190/55ZR17 Rear Tire | $287.95 |
| 0302-0955 | RS10 Battlax 200/55ZR17 Rear Tire | $295.95 |
| 0302-0957 | Z8 Roadtec Interact 190/50ZR17 "M Spec" Rear Tire | $241.95 |
| 0302-0976 | Pilot Power 2CT 150/60ZR17 Rear Tire | $188.95 |
| 0302-0989 | Racetec RR 160/60ZR17 Rear Tire | $339.95 |
| 0302-0990 | Racetec RR 180/55ZR17 Rear Tire | $312.95 |
| 0302-0991 | Racetec RR 180/55ZR17 Rear Tire | $365.95 |
| 0302-0992 | Racetec RR 180/60ZR17 Rear Tire | $397.95 |
| 0302-0993 | Racetec RR 180/60ZR17 Rear Tire | $397.95 |
| 0302-0995 | Racetec RR 190/55ZR17 Rear Tire | $341.95 |
| 0302-0996 | Racetec RR 200/55ZR17 Rear Tire | $351.95 |
| 0302-0997 | Racetec RR 200/55ZR17 Rear Tire | $437.95 |
| 0302-0998 | Racetec RR 200/55ZR17 Rear Tire | $437.95 |
| 0302-0999 | GPR-300 140/70R17 Rear Tire | $133.95 |
| 0302-1000 | GPR-300 150/60R17 Rear Tire | $133.95 |
| 0302-1001 | T30 Evo Battlax 160/60ZR17 Rear Tire | $185.95 |
| 0302-1002 | T30 Evo Battlax 180/55ZR17 Rear Tire | $205.95 |
| 0302-1003 | RS10 Battlax 180/55ZR17 Rear Tire | $223.95 |
| 0302-1004 | Roadtec 01 180/55ZR17 Rear Tire | $250.95 |
| 0302-1005 | Roadtec 01 180/55ZR17 HWM Rear Tire | $272.95 |
| 0302-1006 | Roadtec 01 190/55ZR17 Rear Tire | $279.95 |
| 0302-1007 | Roadtec 01 190/55ZR17 HWM Rear Tire | $289.95 |
| 0302-1008 | RS10 Battlax 190/50ZR17 Rear Tire | $255.95 |
| 0302-1009 | S21 Battlax 160/60ZR17 Rear Tire | $192.95 |
| 0302-1010 | S21 Battlax 180/55ZR17 Rear Tire | $205.95 |
| 0302-1011 | S21 Battlax 190/50ZR17 Rear Tire | $236.95 |
| 0302-1012 | S21 Battlax 190/55ZR17 Rear Tire | $244.95 |
| 0302-1013 | S21 Battlax 200/50ZR17 Rear Tire | $266.95 |
| 0302-1018 | T30 Evo Battlax 190/50ZR17 Rear Tire | $220.95 |
| 0302-1025 | Conti Sport Attack 3 150/60ZR17 Rear Tire | $260.00 |
| 0302-1026 | Conti Sport Attack 3 160/60ZR17 Rear Tire | $282.50 |
| 0302-1028 | Conti Sport Attack 3 190/50ZR17 Rear Tire | $302.50 |
| 0302-1029 | Conti Sport Attack 3 190/55ZR17 Rear Tire | $315.63 |
| 0302-1030 | Conti Sport Attack 3 200/55ZR17 Rear Tire | $328.13 |
| 0302-1031 | Conti Road Attack 2 EVO GT 180/55ZR17 Rear Tire | $294.01 |
| 0302-1034 | Conti Road Attack 2 130/80R17 Rear Tire | $205.11 |
| 0302-1035 | Conti Road Attack 2 CR 130/80R18 Rear Tire | $301.63 |
| 0302-1036 | Conti Motion 140/70ZR17 Rear Tire | $169.38 |
| 0302-1037 | Conti Motion 150/60ZR17 Rear Tire | $171.88 |
| 0302-1038 | Conti Motion 200/50ZR17 Rear Tire | $190.38 |
| 0302-1051 | 150/60ZR17 Diablo Rosso III Rear Tire | $217.95 |
| 0302-1052 | 190/50ZR17 Diablo Rosso III Rear Tire | $262.95 |
| 0302-1053 | 200/55ZR17 Diablo Rosso III Rear Tire | $288.95 |
| 0302-1073 | TKC 70 160/60ZR17 Rear Tire | $320.04 |
| 0302-1074 | TKC 70 180/55ZR17 Front Tire | $331.47 |
| 0302-1092 | Roadtec 01 150/70R17 Rear Tire | $238.95 |
| 0302-1093 | Roadtec 01 160/60ZR17 Rear Tire | $230.95 |
| 0302-1094 | Roadtec 01 190/50ZR17 Rear Tire | $255.95 |
| 0302-1095 | Roadtec 01 190/50ZR17 HWM Rear Tire | $285.95 |
| 0302-1096 | MT 60 RS 180/55ZR17 Rear Tire | $301.95 |
| 0302-1097 | Roadtec 01 170/60R17 Rear Tire | $259.95 |
| 0302-1098 | Elite 4 180/60R16 Rear Tire | $335.95 |
| 0302-1099 | American Elite 240/40R18 Rear Tire | $353.95 |
| 0302-1100 | Pilot Power 2CT 170/60ZR17 Rear Tire | $200.95 |
| 0302-1103 | GPR-300 180/55ZR17 Rear Tire | $133.95 |
| 0302-1104 | GPR-300 190/50ZR17 Rear Tire | $136.95 |
| 0302-1115 | Conti Road Attack 3 130/80R17 Rear Tire | $245.00 |
| 0302-1117 | Conti Road Attack 3 150/70R17 Rear Tire | $313.69 |
| 0302-1118 | Conti Road Attack 3 150/70ZR17 Rear Tire | $300.36 |
| 0302-1119 | Conti Road Attack 3 160/60ZR17 Rear Tire | $285.12 |
| 0302-1120 | Conti Road Attack 3 170/60ZR17 Rear Tire | $311.15 |
| 0302-1121 | Conti Road Attack 3 170/60ZR17 Rear Tire | $313.69 |
| 0302-1122 | Conti Road Attack 3 180/55ZR17 Rear Tire | $309.88 |
| 0302-1123 | Conti Road Attack 3 GT 180/55ZR17 Rear Tire | $323.22 |
| 0302-1124 | Conti Road Attack 3 190/50ZR17 Rear Tire | $325.12 |
| 0302-1126 | Conti Road Attack 3 190/55ZR17 Rear Tire | $332.11 |
| 0302-1128 | Conti Road Attack 3 130/80R18 Rear Tire | $267.00 |
| 0302-1129 | Conti Road Attack 3 160/60ZR18 Rear Tire | $293.37 |
| 0302-1130 | Conti Road Attack 3 170/60ZR17 Rear Tire | $311.15 |
| 0302-1131 | Diablo Rosso III 180/60R17 Rear Tire | $238.95 |
| 0302-1140 | Roadsmart III 160/60ZR17 Rear Tire | $214.95 |
| 0302-1141 | Roadsmart III 160/70ZR17 Rear Tire | $219.95 |
| 0302-1142 | Roadsmart III 170/60ZR17 Rear Tire | $220.95 |
| 0302-1143 | Roadsmart III 180/55ZR17 Rear Tire | $236.95 |
| 0302-1144 | Roadsmart III 190/50ZR17 Rear Tire | $256.95 |
| 0302-1145 | Roadsmart III 190/55ZR17 Rear Tire | $259.95 |
| 0302-1157 | Sportmax Q3+ 160/60ZR17 Rear Tire | $221.95 |
| 0302-1158 | Sportmax Q3+ 180/55ZR17 Rear Tire | $237.95 |
| 0302-1159 | Sportmax Q3+ 190/50ZR17 Rear Tire | $270.95 |
| 0302-1160 | Sportmax Q3+ 190/55ZR17 Rear Tire | $277.95 |
| 0302-1161 | ME888 Marathon Ultra 180/70R16 Rear Tire | $321.95 |
| 0302-1162 | ME888 Marathon Ultra 200/50ZR17 Rear Tire | $308.95 |
| 0302-1174 | Spirit ST 150/80ZR16 Rear Tire | $215.95 |
| 0302-1175 | Spirit ST 150/70ZR17 Rear Tire | $204.95 |
| 0302-1176 | Spirit ST 160/60ZR17 Rear Tire | $204.95 |
| 0302-1177 | Spirit ST 160/70ZR17 Rear Tire | $213.95 |
| 0302-1178 | Spirit ST 170/60ZR17 Rear Tire | $210.95 |
| 0302-1179 | Spirit ST 180/55ZR17 Rear Tire | $212.95 |
| 0302-1180 | Spirit ST 190/50ZR17 Rear Tire | $213.95 |
| 0302-1181 | Spirit ST 190/55ZR17 Rear Tire | $234.95 |
| 0302-1182 | Spirit ST 200/50ZR17 Rear Tire | $239.95 |
| 0302-1183 | Spirit ST 200/55ZR17 Rear Tire | $251.95 |
| 0302-1184 | Spirit ST 160/60ZR18 Rear Tire | $202.95 |
| 0302-1185 | Road 5 150/70ZR17 Rear Tire | $254.95 |
| 0302-1186 | Road 5 160/60ZR17 Rear Tire | $259.95 |
| 0302-1187 | Road 5 180/55ZR17 Rear Tire | $274.95 |
| 0302-1188 | Road 5 190/50ZR17 Rear Tire | $297.95 |
| 0302-1189 | Road 5 190/55ZR17 Rear Tire | $308.95 |
| 0302-1207 | Conti Attack SM Evo 140/70R17 Rear Tire | $257.50 |
| 0302-1208 | Conti Attack SM Evo 150/60R17 Rear Tire | $273.69 |
| 0302-1209 | Conti Attack SM Evo 160/60R17 Rear Tire | $285.75 |
| 0302-1210 | Diablo Rosso Corsa II 160/60ZR17 Rear Tire | $248.95 |
| 0302-1211 | Diablo Rosso Corsa II 180/55ZR17 Rear Tire | $260.95 |
| 0302-1212 | Diablo Rosso Corsa II 180/60ZR17 Rear Tire | $283.95 |
| 0302-1213 | Diablo Rosso Corsa II 190/50ZR17 Rear Tire | $295.95 |
| 0302-1214 | Diablo Rosso Corsa II 190/55ZR17 Rear Tire | $317.95 |
| 0302-1215 | Diablo Rosso Corsa II 200/55ZR17 Rear Tire | $328.95 |
| 0302-1217 | Scorpion Rally STR 180/55R17 Rear Tire | $324.95 |
| 0302-1219 | Battlecruise H50 150/60ZR17 Rear Tire | $204.95 |
| 0302-1220 | Battlecruise H50 200/55R17 Rear Tire | $227.95 |
| 0302-1221 | Battlecruise H50 240/40R18 Rear Tire | $286.95 |
| 0302-1222 | T31 Battlax Sport Touring 150/70ZR17 Rear Tire | $219.95 |
| 0302-1223 | T31 Battlax Sport Touring 160/60ZR17 Rear Tire | $214.95 |
| 0302-1224 | T31 Battlax Sport Touring 160/70ZR17 Rear Tire | $221.95 |
| 0302-1225 | T31 Battlax Sport Touring 170/60ZR17 Rear Tire | $221.95 |
| 0302-1226 | T31 Battlax Sport Touring 180/55ZR17 Rear Tire | $219.95 |
| 0302-1227 | T31 Battlax Sport Touring 180/55ZR17 Rear Tire | $219.95 |
| 0302-1228 | T31 Battlax Sport Touring 190/50ZR17 Rear Tire | $240.95 |
| 0302-1229 | T31 Battlax Sport Touring 190/55ZR17 Rear Tire | $248.95 |
| 0302-1230 | T31 Battlax Sport Touring 190/55ZR17 Rear Tire | $248.95 |
| 0302-1231 | T31 Battlax Sport Touring 160/60ZR18 Rear Tire | $235.95 |
| 0302-1232 | Pilot Street 150/60R17 Rear Tire | $171.95 |
| 0302-1236 | ME888 Marathon Ultra 170/60R17 Rear Tire | $333.95 |
| 0302-1238 | ME888 Marathon Ultra 160/60R18 Rear Tire | $374.95 |
| 0302-1239 | ME888 Marathon Ultra 200/50ZR18 Rear Tire | $333.95 |
| 0302-1240 | ME888 Marathon Ultra 210/40R18 Rear Tire | $403.95 |
| 0302-1242 | ME888 Marathon Ultra 280/35VR18 Rear Tire | $509.95 |
| 0302-1243 | ME888 Marathon Ultra 300/35vr18 Rear Tire | $560.95 |
| 0302-1247 | Sportmax Roadsmart III 150/70R17 Rear Tire | $236.95 |
| 0302-1248 | Sportmax Q3+ 150/60ZR17 Rear Tire | $217.95 |
| 0302-1249 | Sportmax GPR-300 160/60ZR17 Rear Tire | $130.95 |
| 0302-1250 | Sportmax Q4 180/55ZR17 Rear Tire | $263.95 |
| 0302-1252 | Sportmax Q4 190/50ZR17 Rear Tire | $300.95 |
| 0302-1253 | Sportmax Q4 190/55ZR17 Rear Tire | $308.95 |
| 0302-1254 | Sportmax Q4 200/55ZR17 Rear Tire | $366.95 |
| 0302-1259 | AV92 Cobra Chrome 150/80R16 Blackwall Rear Tire | $298.95 |
| 0302-1260 | AV92 Cobra Chrome 170/70R16 Blackwall Rear Tire | $274.95 |
| 0302-1261 | AV92 Cobra Chrome 180/60R16RF Blackwall Rear Tire | $314.95 |
| 0302-1262 | AV92 Cobra Chrome 180/70R16 Blackwall Rear Tire | $319.95 |
| 0302-1263 | AV92 Cobra Chrome 180/70R16 Wide Whitewall Rear Tire | $367.95 |
| 0302-1264 | AV92 Cobra Chrome 200/60VR16 Blackwall Rear Tire | $279.95 |
| 0302-1265 | AV92 Cobra Chrome 240/50R16 Blackwall Rear Tire | $409.95 |
| 0302-1266 | AV92 Cobra Chrome 190/60VR17 Blackwall Rear Tire | $264.95 |
| 0302-1267 | AV92 Cobra Chrome 200/50R17 Blackwall Rear Tire | $257.95 |
| 0302-1268 | AV92 Cobra Chrome 200/55VR17 Blackwall Rear Tire | $267.95 |
| 0302-1269 | AV92 Cobra Chrome 330/30R17 Blackwall Rear Tire | $469.95 |
| 0302-1270 | AV92 Cobra Chrome 180/55VB15RF Blackwall Rear Tire | $319.95 |
| 0302-1271 | AV92 Cobra Chrome 200/55VR18 Blackwall Rear Tire | $307.95 |
| 0302-1272 | AV92 Cobra Chrome 240/40VR18 Blackwall Rear Tire | $309.95 |
| 0302-1273 | AV92 Cobra Chrome 250/40R18 Blackwall Rear Tire | $319.95 |
| 0302-1274 | AV92 Cobra Chrome 250/40VR18 Blackwall Rear Tire | $309.95 |
| 0302-1275 | AV92 Cobra Chrome 280/35VR18 Blackwall Rear Tire | $469.95 |
| 0302-1276 | AV92 Cobra Chrome 300/35VR18 Blackwall Rear Tire | $398.95 |
| 0302-1280 | Cobra Chrome 130/60VR23 Wide Whitewall Universal Tire | $229.00 |
| 0302-1281 | AV92 Cobra Chrome 200/30R23RF Blackwall Rear Tire | $441.10 |
| 0302-1282 | Angel GT II 150/70ZR17 Rear Tire | $256.95 |
| 0302-1283 | Angel GT II 160/60ZR17 Rear Tire | $264.95 |
| 0302-1284 | Angel GT II 170/60ZR17 Rear Tire | $264.95 |
| 0302-1285 | Angel GT II 180/55ZR17 Rear Tire | $275.95 |
| 0302-1286 | Angel GT II 180/55ZR17 "A Spec" Rear Tire | $296.95 |
| 0302-1287 | Angel GT II 190/50ZR17 Rear Tire | $294.95 |
| 0302-1288 | Angel GT II 190/50ZR17 "A Spec" Rear Tire | $303.95 |
| 0302-1289 | Angel GT II 190/55ZR17 Rear Tire | $300.95 |
| 0302-1290 | Angel GT II 190/55ZR17 "A Spec" Rear Tire | $315.95 |
| 0302-1291 | Diablo Rosso III 140/70R17 Rear Tire | $179.95 |
| 0302-1292 | Diablo Rosso III 240/45ZR17 Rear Tire | $312.95 |
| 0302-1293 | Diablo Supercorsa SP V3 180/55ZR17 Rear Tire | $323.95 |
| 0302-1294 | Diablo Supercorsa SP V3 180/60ZR17 Rear Tire | $333.95 |
| 0302-1295 | Diablo Supercorsa SP V3 190/55ZR17 Rear Tire | $408.95 |
| 0302-1296 | Diablo Supercorsa SP V3 200/55ZR17 Rear Tire | $435.95 |
| 0302-1297 | Night Dragon GT 200/50R18 Rear Tire | $329.95 |
| 0302-1298 | Diablo Rosso Corsa II 200/60ZR17 Rear Tire | $342.95 |
| 0302-1300 | Cruisetec 200/55R17 Rear Tire | $267.95 |
| 0302-1301 | Cruisetec 180/55ZR18 Rear Tire | $324.95 |
| 0302-1302 | Cruisetec 240/40VR18 Rear Tire | $318.95 |
| 0302-1303 | ME888 Marathon Ultra 150/80B15 Rear Tire | $327.95 |
| 0302-1304 | ME888 Marathon Ultra 200/70B15 Rear Tire | $432.95 |
| 0303-0004 | BT-020 Battlax 150/80R16 Front Tire | $233.95 |
| 0303-0020 | D251 150/80R16 Front Tire | $339.95 |
| 0303-0041 | G851 Exedra 130/70R18 Front Tire | $171.95 |
| 0303-0045 | ME880 Marathon 130/70R17 Front Tire | $231.95 |
| 0303-0048 | Phantom Sportcomp 120/70R17 Front Tire | $224.95 |
| 0303-0051 | BT-014 Battlax 120/70ZR17 Front Tire | $173.95 |
| 0303-0063 | D208ZR 120/70ZR19 Front Tire | $285.95 |
| 0303-0065 | BT-015 Battlax 180/55ZR17 Rear Tire | $232.95 |
| 0303-0074 | M3 Sportec 120/70ZR17 Front Tire | $158.95 |
| 0303-0076 | BT-015 Battlax 120/70ZR17 Front Tire | $173.95 |
| 0303-0084 | BT-090 Battlax 110/70R17 Front Tire | $161.95 |
| 0303-0087 | G853 Exedra 150/80R16 Front Tire | $207.95 |
| 0303-0090 | BT-028 Battlax 120/70R18 Front Tire | $178.95 |
| 0303-0091 | BT-011 Battlax 120/70R15 Front Tire | $137.95 |
| 0303-0099 | G853 Exedra 120/70ZR18 Front Tire | $178.95 |
| 0303-0163 | BT-021 Battlax 120/70ZR17 Front Tire | $173.95 |
| 0303-0165 | BT-021 Battlax 120/70ZR17 Front Tire | $173.95 |
| 0303-0172 | Exedra Max 150/80R16 Front Tire | $252.95 |
| 0303-0173 | Exedra Max 130/70ZR17 Front Tire | $163.95 |
| 0303-0174 | Exedra Max 120/70ZR18 Front Tire | $168.95 |
| 0303-0175 | Exedra Max 130/70ZR18 Front Tire | $176.95 |
| 0303-0176 | Exedra Max 120/70ZR19 Front Tire | $176.95 |
| 0303-0177 | BT-016 Battlax 120/70ZR17 Front Tire | $173.95 |
| 0303-0178 | Diablo Rosso II 120/70ZR17 Front Tire | $156.95 |
| 0303-0180 | BT-015 Battlax 120/70ZR17 Front Tire | $173.95 |
| 0303-0182 | BT-016 Battlax 120/70ZR17 Front Tire | $173.95 |
| 0303-0183 | BT-016 Battlax 120/70ZR17 Front Tire | $173.95 |
| 0303-0184 | BT-021 Battlax 120/70ZR17 Front Tire | $173.95 |
| 0303-0186 | BT-022 Battlax 120/70ZR17 Front Tire | $173.95 |
| 0303-0189 | Night Dragon 130/70R18 Front Tire | $261.95 |
| 0303-0190 | American Elite 140/75R17 Front Tire | $250.95 |
| 0303-0191 | Diablo Supercorsa SP V2 120/70ZR17 Front Tire | $265.95 |
| 0303-0194 | S20 120/70ZR17 Front Tire | $173.95 |
| 0303-0195 | BT-021 Battlax 120/70ZR17 Front Tire | $196.95 |
| 0303-0196 | BT-54 Battlax 110/80R18 Front Tire | $173.95 |
| 0303-0197 | S20 120/70ZR17 Front Tire | $173.95 |
| 0303-0198 | S20 120/70ZR17 Front Tire | $173.95 |
| 0303-0199 | BT-023 Battlax 120/70ZR17 Front Tire | $182.95 |
| 0303-0201 | G853 Exedra 130/70R18 Front Tire | $178.95 |
| 0303-0202 | G853 Exedra 130/80R17 Front Tire | $209.95 |
| 0303-0204 | S20 Battlax EVO 120/70ZR17 Front Tire | $173.95 |
| 0303-0209 | RS10 Battlax 120/70ZR17 G Front Tire | $183.95 |
| 0303-0210 | Scorcher 11 140/75R17 Front Tire | $236.95 |
| 0303-0211 | Scorcher 11 120/70ZR18 Front Tire | $234.95 |
| 0303-0212 | Scorcher 11 120/70ZR18 Front Tire | $244.95 |
| 0303-0213 | Scorcher 11 120/70ZR19 Front Tire | $244.95 |
| 0303-0216 | Battlax S20 Evo 120/70ZR17 Front Tire | $173.95 |
| 0303-0224 | Scorcher 11 160/60R18 Front Tire | $273.95 |
| 0303-0226 | Diablo Supercorsa SP V3 120/70R17 Front Tire | $271.95 |
| 0303-0227 | D423 130/70R18 Front Tire | $307.95 |
| 0303-0228 | S21 Battlax 120/70ZR17 Front Tire | $184.58 |
| 0303-0229 | Exedra G853 130/70R18 Front Tire | $228.88 |
| 0303-0230 | S21 Battlax 120/70ZR17 Front Tire | $184.58 |
| 0303-0231 | RS10 Battlax 120/70ZR17 Front Tire | $184.58 |
| 0304-0003 | BT-020 Battlax 200/60R16 Rear Tire | $260.95 |
| 0304-0008 | ME Z2 130/80-17 Rear Tire | $248.95 |
| 0304-0022 | D251 200/60R16 Rear Tire | $413.95 |
| 0304-0023 | G850 Exedra 180/55ZR18 Rear Tire | $215.95 |
| 0304-0039 | G850 Exedra 190/60R17 Rear Tire | $275.95 |
| 0304-0045 | Phantom Sportcomp 180/55R17 Rear Tire | $275.95 |
| 0304-0054 | D250 180/60R16 Rear Tire | $403.95 |
| 0304-0071 | D251 180/55R17 Rear Tire | $444.95 |
| 0304-0072 | M3 Sportec 190/55ZR17 Rear Tire | $191.95 |
| 0304-0074 | BT-015 Battlax 190/50ZR17 Rear Tire | $260.95 |
| 0304-0081 | BT-090 Battlax 140/70R17 Rear Tire | $193.95 |
| 0304-0084 | G852 Exedra 240/55R16 Rear Tire | $291.95 |
| 0304-0088 | BT-028 Battlax 200/50R18 Rear Tire | $273.95 |
| 0304-0089 | BT-012 Battlax 160/60R15 Rear Tire | $186.95 |
| 0304-0101 | G852 Exedra 200/50ZR17 Rear Tire | $252.95 |
| 0304-0167 | BT-021 Battlax 190/50ZR Rear Tire | $260.95 |
| 0304-0173 | G852 Exedra 210/40R18 Rear Tire | $291.95 |
| 0304-0175 | Exedra Max 180/70R16 Rear Tire | $269.95 |
| 0304-0176 | Exedra Max 200/60R16 Rear Tire | $265.95 |
| 0304-0177 | Exedra Max 240/55R16 Rear Tire | $293.95 |
| 0304-0178 | Exedra Max 170/60ZR17 Rear Tire | $223.95 |
| 0304-0180 | Exedra Max 200/50ZR17 Rear Tire | $247.95 |
| 0304-0182 | Diablo Rosso II 240/45ZR17 Rear Tire | $281.95 |
| 0304-0183 | Diablo Rosso II 180/55ZR17 Rear Tire | $203.95 |
| 0304-0188 | BT-016 Battlax 180/55ZR17 Rear Tire | $239.95 |
| 0304-0189 | BT-016 Battlax 180/55ZR17 Rear Tire | $239.95 |
| 0304-0190 | BT-021 Battlax 180/55ZR17 Rear Tire | $232.95 |
| 0304-0193 | Conti Sport Attack 2 180/55ZR17 Rear Tire | $271.88 |
| 0304-0194 | Conti Sport Attack 2 190/50ZR17 Rear Tire | $281.28 |
| 0304-0198 | Night Dragon 180/70R16 Rear Tire | $351.95 |
| 0304-0199 | Night Dragon 170/60R17 Rear Tire | $322.95 |
| 0304-0200 | American Elite 200/55R17 Rear Tire | $283.95 |
| 0304-0202 | Diablo Supercorsa SP V2 200/55ZR17 Rear Tire | $424.95 |
| 0304-0206 | S20 180/55ZR17 Rear Tire | $232.95 |
| 0304-0210 | Angel GT 190/55ZR17 "A Spec" Rear Tire | $283.95 |
| 0304-0211 | BT-54 Battlax 140/70R18 Rear Tire | $232.95 |
| 0304-0213 | S20 180/55ZR17 Rear Tire | $229.95 |
| 0304-0214 | BT-023 Battlax 180/55ZR17 Rear Tire | $238.95 |
| 0304-0216 | G852 Exedra 200/50R17 Rear Tire | $263.95 |
| 0304-0217 | G852 Exedra 200/60R16 Rear Tire | $283.95 |
| 0304-0220 | BT-023 Battlax 180/55ZR17 Rear Tire | $238.95 |
| 0304-0221 | S20 Battlax EVO 190/50ZR17 Rear Tire | $268.95 |
| 0304-0228 | RS10 Battlax 190/55ZR17 G Rear Tire | $284.95 |
| 0304-0230 | Scorcher 11 140/75R15 Rear Tire | $293.95 |
| 0304-0231 | Scorcher 11 150/60ZR17 Rear Tire | $227.95 |
| 0304-0232 | Scorcher 11 150/70ZR17 Rear Tire | $240.95 |
| 0304-0233 | Scorcher 11 180/55ZR17 Rear Tire | $348.95 |
| 0304-0234 | Scorcher 11 200/55R17 Rear Tire | $270.95 |
| 0304-0235 | Scorcher 11 240/40R18 Rear Tire | $344.95 |
| 0304-0239 | Battlax S20 Evo 190/55ZR17 Rear Tire | $229.95 |
| 0304-0248 | Diablo Supercorsa SP V3 200/60R17 Rear Tire | $439.95 |
| 0304-0249 | D423 200/55R16 Rear Tire | $403.95 |
| 0304-0251 | Exedra G852 200/55R16 Rear Tire | $303.26 |
| 0304-0253 | RS10 Battlax 190/55ZR17 Rear Tire | $284.98 |
| 0305-0001 | D404 100/90-18 Front Tire | $89.95 |
| 0305-0002 | D404 110/90-18 Front Tire | $98.95 |
| 0305-0003 | D404 120/90-18 Front Tire | $114.95 |
| 0305-0004 | D404 100/90-19 Front Tire | $93.95 |
| 0305-0005 | D404 110/90-19 Front Tire | $106.95 |
| 0305-0006 | D404 80/90-21 Front Tire | $86.95 |
| 0305-0012 | D404 120/90-17 Front Tire | $125.95 |
| 0305-0013 | Lasertec 100/90-18 Front Tire | $183.95 |
| 0305-0024 | Pilot Active 120/70-17 Front Tire | $173.95 |
| 0305-0030 | Lasertec 120/80-16 Front Tire | $183.95 |
| 0305-0031 | Lasertec 110/70-17 Front Tire | $179.95 |
| 0305-0032 | Lasertec 110/80-17 Front Tire | $183.95 |
| 0305-0033 | Lasertec 120/70-17 Front Tire | $196.95 |
| 0305-0034 | Lasertec 90/90-18 Front Tire | $167.95 |
| 0305-0035 | Lasertec 100/90-18 Front Tire | $191.95 |
| 0305-0036 | Lasertec 110/80-18 Front Tire | $178.95 |
| 0305-0037 | Lasertec 110/90-18 Front Tire | $192.95 |
| 0305-0039 | Lasertec 3.25-19 Front Tire | $173.95 |
| 0305-0040 | Lasertec 3.50-19 Front Tire | $188.95 |
| 0305-0041 | Lasertec 90/90-21 Front Tire | $175.95 |
| 0305-0042 | Lasertec 100/90-19 Front Tire | $209.95 |
| 0305-0049 | BT-45 Battlax 90/90-21 Front Tire | $134.95 |
| 0305-0051 | GS-23 130/90-16 Front Tire | $200.95 |
| 0305-0052 | K673 Kruz 110/90-19 Front Tire | $69.95 |
| 0305-0053 | WF-920 Wild Flare 130/90-16 Front Tire | $145.95 |
| 0305-0054 | Lasertec 100/90-19 Front Tire | $203.95 |
| 0305-0055 | Elite 3 90/90-21 Front Tire | $181.95 |
| 0305-0056 | AM26 Roadrider 110/70-17 Front Tire | $126.95 |
| 0305-0058 | AM26 Roadrider 120/70-17 Front Tire | $131.95 |
| 0305-0060 | AM26 Roadrider 90/90-21 Front Tire | $151.95 |
| 0305-0066 | WF-920 Wild Flare 120/90-17 Front Tire | $134.95 |
| 0305-0067 | WF-920 Wild Flare 90/90-19 Front Tire | $127.95 |
| 0305-0077 | K70 3.50-19 Front Tire | $131.95 |
| 0305-0078 | Elite 3 MR90-18 Front Tire | $239.95 |
| 0305-0080 | Night Dragon MT90B16 Front Tire | $156.95 |
| 0305-0081 | Night Dragon 100/90-19 Front Tire | $170.95 |
| 0305-0082 | Night Dragon MH90-21 Front Tire | $161.95 |
| 0305-0083 | Night Dragon 140/70B18 Front Tire | $299.95 |
| 0305-0084 | BT-45 Battlax 150/70-18 Rear Tire | $207.95 |
| 0305-0085 | Conti Go 100/90-18 Front Tire | $154.16 |
| 0305-0086 | Conti Go 3.25-19 Front Tire | $131.58 |
| 0305-0089 | Conti Go 120/80-16 Front Tire | $173.51 |
| 0305-0090 | Conti Go 110/70-17 Front Tire | $141.26 |
| 0305-0091 | Conti Go 110/80-17 Front Tire | $173.51 |
| 0305-0092 | Conti Go 90/90-18 Front Tire | $141.90 |
| 0305-0093 | Conti Go 110/80-18 Front Tire | $164.48 |
| 0305-0094 | Conti Go 110/90-18 Front Tire | $158.03 |
| 0305-0095 | Conti Go 100/90-19 Front Tire | $163.19 |
| 0305-0096 | Conti Go 90/90-21 Front Tire | $150.93 |
| 0305-0099 | Pilot Active 120/80-16 Front Tire | $169.95 |
| 0305-0101 | Pilot Active 90/90-18 Front Tire | $148.95 |
| 0305-0102 | Pilot Active 100/90-18 Front Tire | $169.95 |
| 0305-0103 | Pilot Active 110/80-18 Front Tire | $165.95 |
| 0305-0104 | Pilot Active 110/90-18 Front TIre | $177.95 |
| 0305-0106 | Pilot Active 100/90-19 Front Tire | $160.95 |
| 0305-0107 | Pilot Active 3.25-19 Front Tire | $142.95 |
| 0305-0108 | Conti Go 3.00-21 Front Tire | $138.03 |
| 0305-0109 | Lasertec 110/90-19 Front Tire | $216.95 |
| 0305-0119 | Sport Demon 110/80-17 Front Tire | $168.95 |
| 0305-0131 | Perfect ME 11 3.25-19 Front Tire | $145.95 |
| 0305-0192 | Night Dragon 150/80-16 Front Tire | $220.95 |
| 0305-0193 | Night Dragon 90/90-21 Front Tire | $173.95 |
| 0305-0198 | S11 Spitfire 100/90-19 Front Tire | $161.95 |
| 0305-0199 | K673 Kruz 150/80-16 Front Tire | $118.95 |
| 0305-0203 | BT-45 Battlax 110/70-17 Front Tire | $184.95 |
| 0305-0229 | Exedra Max 130/90B16 Front Tire | $195.95 |
| 0305-0230 | Exedra Max 150/80-16 Front Tire | $202.95 |
| 0305-0231 | Exedra Max 120/90-17 Front Tire | $136.95 |
| 0305-0232 | Exedra Max 110/90-18 Front Tire | $167.95 |
| 0305-0233 | Exedra Max 100/90-19 Front Tire | $138.95 |
| 0305-0234 | Exedra Max 110/90-19 Front Tire | $165.95 |
| 0305-0235 | Exedra Max 80/90-21 Front Tire | $124.95 |
| 0305-0236 | Exedra Max 90/90-21 Front Tire | $139.95 |
| 0305-0257 | Sport Demon 100/90-18 Front Tire | $167.95 |
| 0305-0278 | Commander II 130/90B16 Front Tire | $202.95 |
| 0305-0279 | Commander II 120/90B17 Front Tire | $181.95 |
| 0305-0280 | Commander II 130/80B17 Front Tire | $200.95 |
| 0305-0281 | Commander II 100/90B19 Front Tire | $149.95 |
| 0305-0282 | Commander II 80/90-21 Front Tire | $139.95 |
| 0305-0283 | Night Dragon 130/80B17 Front Tire | $221.95 |
| 0305-0284 | Night Dragon 110/90-19 Front Tire | $194.95 |
| 0305-0285 | Night Dragon 130/90-16 Front Tire | $193.95 |
| 0305-0286 | Night Dragon 140/80-17 Front Tire | $258.95 |
| 0305-0287 | Night Dragon 120/70B21 Front Tire | $248.95 |
| 0305-0288 | Night Dragon 130/70B18 Front Tire | $255.95 |
| 0305-0294 | ME888 Marathon Ultra 130/80-17 Front Tire | $226.95 |
| 0305-0295 | ME888 Marathon Ultra MT90B16 Front Tire | $186.95 |
| 0305-0296 | ME888 Marathon Ultra 130/90-16 Front Tire | $192.95 |
| 0305-0297 | ME888 Marathon Ultra 100/90-19 Front Tire | $164.95 |
| 0305-0298 | K676 Retroactive 100/90B18 Front Tire | $121.95 |
| 0305-0299 | K676 Retroactive 100/90B19 Front Tire | $116.95 |
| 0305-0300 | K676 Retroactive 110/80B17 Front Tire | $119.95 |
| 0305-0301 | K676 Retroactive 120/80B16 Front Tire | $117.95 |
| 0305-0303 | Commander II 90/90-21 Front Tire | $163.95 |
| 0305-0305 | American Elite 130/80B17 Front Tire | $244.95 |
| 0305-0306 | American Elite 130/80B17 Front Tire | $254.95 |
| 0305-0307 | American Elite 130/90B16 Front Tire | $255.95 |
| 0305-0308 | American Elite 130/70B18 Front Tire | $231.95 |
| 0305-0309 | American Elite MH90-21 Front Tire | $170.95 |
| 0305-0312 | Conti Go 100/90-18 Front Tire | $143.84 |
| 0305-0313 | Conti Go 100/90-19 Front Tire | $156.09 |
| 0305-0384 | Night Dragon 130/60B23 Front Tire | $263.95 |
| 0305-0385 | ME888 Marathon Ultra MT90B16 Front Tire | $247.95 |
| 0305-0386 | ME888 Marathon Ultra 130/90-16 Front Tire | $259.95 |
| 0305-0387 | ME888 Marathon Ultra 130/80B17 Front Tire | $264.95 |
| 0305-0388 | ME888 Marathon Ultra 100/90-19 Front Tire | $192.95 |
| 0305-0389 | ME888 Marathon Ultra MH90-21 Front Tire | $188.95 |
| 0305-0390 | ME888 Marathon Ultra MH90-21 Front Tire | $163.95 |
| 0305-0391 | ME888 Marathon Ultra 130/60-23 Front Tire | $272.95 |
| 0305-0393 | American Elite MT90B16 Front Tire | $202.95 |
| 0305-0394 | American Elite MT90B16 Front Tire | $238.95 |
| 0305-0395 | American Elite MT90B16 Front Tire | $247.95 |
| 0305-0396 | American Elite 100/90-19 Front Tire | $179.95 |
| 0305-0397 | D402 130/70B18 Front Tire | $246.95 |
| 0305-0398 | D402 MH90-21 Front Tire | $185.95 |
| 0305-0399 | D401 100/90-19 Front Tire | $189.95 |
| 0305-0400 | RX-02 Road Winner 100/80-17 Front Tire | $127.95 |
| 0305-0401 | RX-02 Road Winner 110/70-17 Front Tire | $127.95 |
| 0305-0402 | RX-02 Road Winner 110/80-17 Front Tire | $136.95 |
| 0305-0403 | RX-02 Road Winner 120/70-17 Front Tire | $145.95 |
| 0305-0404 | Commander II 140/80B17 Front Tire | $270.95 |
| 0305-0405 | Commander II 110/90B18 Front Tire | $204.95 |
| 0305-0425 | American Elite 130/60B19 Front Tire | $185.95 |
| 0305-0426 | K673 Kruz 120/90-17 Front Tire | $97.95 |
| 0305-0431 | ME888 Marathon Ultra 130/70B18 Front Tire | $208.95 |
| 0305-0434 | HF314 3.25-19 Front/Rear Tire | $68.95 |
| 0305-0435 | HF319 3.00-18 Front/Rear Tire | $39.95 |
| 0305-0438 | ME888 Marathon Ultra 120/55R26 Front Tire | $404.95 |
| 0305-0439 | Phantom Sportscomp 100/90-18 Front Tire | $167.95 |
| 0305-0440 | 491 Elite II 130/90B16 Front Tire | $267.95 |
| 0305-0441 | Pilot Street 70/90-14 Front/Rear Tire | $36.95 |
| 0305-0442 | Pilot Street 80/80-14 Front/Rear Tire | $36.95 |
| 0305-0443 | Pilot Street 80/90-14 Front/Rear Tire | $41.95 |
| 0305-0444 | Pilot Street 90/80-14 Front/Rear Tire | $47.95 |
| 0305-0445 | Pilot Street 90/90-14 Front/Rear Tire | $45.95 |
| 0305-0446 | Pilot Street 100/80-14 Front/Rear Tire | $59.95 |
| 0305-0447 | Pilot Street 80/90-16 Front/Rear Tire | $47.95 |
| 0305-0448 | Pilot Street 2.50-17 Front/Rear Tire | $38.95 |
| 0305-0449 | Pilot Street 60/90-17 Front/Rear Tire | $32.95 |
| 0305-0450 | Pilot Street 60/100-17 Front/Rear Tire | $38.95 |
| 0305-0451 | Pilot Street 70/90-17 Front/Rear Tire | $41.95 |
| 0305-0452 | Pilot Street 80/90-17 Front/Rear Tire | $51.95 |
| 0305-0453 | Pilot Street 90/80-17 Front Tire | $55.95 |
| 0305-0454 | Pilot Street 100/70-17 Front/Rear Tire | $57.95 |
| 0305-0455 | Pilot Street 100/80-17 Front Tire | $68.95 |
| 0305-0456 | Pilot Street 110/70-17 Front Tire | $70.95 |
| 0305-0457 | Pilot Street 130/70-17 Rear Tire | $87.95 |
| 0305-0458 | Pilot Street 140/70-17 Rear Tire | $93.95 |
| 0305-0459 | Pilot Street 90/90-18 Rear Tire | $62.95 |
| 0305-0460 | K676 Retroactive 110/70B17 Front Tire | $117.95 |
| 0305-0515 | ME888 Marathon Ultra 150/80-16 Front Tire | $251.95 |
| 0305-0516 | ME888 Marathon Ultra 110/90-19 Front Tire | $205.95 |
| 0305-0517 | ME888 Marathon Ultra 130/60B19 Front Tire | $187.95 |
| 0305-0518 | ME888 Marathon Ultra 90/90-21 Front Tire | $181.95 |
| 0305-0519 | ME888 Marathon Ultra 120/70B21 Front Tire | $251.95 |
| 0305-0521 | Commander II 110/80-17 Front Tire | $189.95 |
| 0305-0524 | TKV11 Conti Ultra 100/90-19 Front Tire | $150.93 |
| 0305-0527 | ME888 Marathon Ultra 120/70-17 Front Tire | $225.95 |
| 0305-0528 | ME888 Marathon Ultra 80/90-21 Front Tire | $160.95 |
| 0305-0529 | ME888 Marathon Ultra 120/70B21 Front Tire | $277.95 |
| 0305-0534 | D404 130/70-18 Front Tire | $170.95 |
| 0305-0536 | Street Runner 2.75-18 Front Tire | $67.95 |
| 0305-0537 | Street Runner 80/100-17 Front Tire | $75.95 |
| 0305-0538 | ME888 Marathon Ultra 140/80-17 Front Tire | $253.95 |
| 0305-0539 | ME888 Marathon Ultra 100/90-18 Front Tire | $210.95 |
| 0305-0540 | ME888 Marathon Ultra 110/90-18 Front Tire | $210.95 |
| 0305-0541 | Elite 4 130/90B16 Front Tire | $223.95 |
| 0305-0542 | Elite 4 130/70-18 Front Tire | $253.95 |
| 0305-0543 | Elite 4 100/90-19 Front Tire | $179.95 |
| 0305-0544 | Elite 4 110/90-19 Front Tire | $205.95 |
| 0305-0545 | Elite 4 80/90-21 Front Tire | $172.95 |
| 0305-0548 | K6702 Cataclysm 100/90B19 Front Tire | $84.95 |
| 0305-0549 | K6702 Cataclysm 130/70B18 Front Tire | $120.95 |
| 0305-0550 | K6702 Cataclysm 130/80B17 Front Tire | $120.95 |
| 0305-0551 | K6702 Cataclysm 130/90B16 Front Tire | $116.95 |
| 0305-0552 | K6702 Cataclysm 80/90-21 Front Tire | $84.95 |
| 0305-0553 | K6702 Cataclysm 90/90-21 Front Tire | $86.95 |
| 0305-0554 | Conti Tour 130/90-16 Front Tire | $208.92 |
| 0305-0556 | Conti Tour 130/80-17 Front Tire | $224.79 |
| 0305-0557 | Conti Tour 130/70-18 Front Tire | $241.30 |
| 0305-0558 | Conti Tour 100/90-19 Front Tire | $175.26 |
| 0305-0559 | Conti Tour 80/90-21 Front Tire | $158.75 |
| 0305-0560 | Conti Legend 130/90-16 Front Tire | $233.60 |
| 0305-0561 | Conti Legend MT90B16 Front Tire | $247.68 |
| 0305-0562 | Conti Legend 130/80-17 Front Tire | $260.48 |
| 0305-0563 | Conti Legend 130/70-18 Front Tire | $272.00 |
| 0305-0564 | ME888 Marathon Ultra 150/80R17 Front Tire | $307.95 |
| 0305-0565 | Night Dragon 130/60B19 Front Tire | $176.95 |
| 0305-0566 | Battlecruise H50 130/90B16 Front Tire | $175.95 |
| 0305-0567 | Battlecruise H50 130/90B16 Front Tire | $175.95 |
| 0305-0568 | Battlecruise H50 100/90B19 Front Tire | $151.11 |
| 0305-0569 | Battlecruise H50 80/90-21 Front Tire | $151.11 |
| 0305-0570 | Conti Tour MT90B16 Front Tire | $215.27 |
| 0305-0575 | Battlecruise H50 130/80B17 Front Tire | $197.69 |
| 0305-0576 | Battlecruise H50 130/70B18 Front Tire | $198.72 |
| 0305-0577 | D401 130/90B16 Front Tire | $197.95 |
| 0305-0578 | D401 100/90-19 Front Tire | $170.95 |
| 0305-0582 | Roadtec 01 110/70-17 Front Tire | $162.95 |
| 0305-0585 | Roadtec 01 100/90-18 Front Tire | $170.95 |
| 0305-0586 | Roadtec 01 110/90-18 Front Tire | $176.95 |
| 0305-0587 | Roadtec 01 100/90-19 Front Tire | $169.95 |
| 0305-0588 | Roadtec 01 3.25-19 Front Tire | $143.95 |
| 0305-0589 | Roadtec 01 3.25-19 Front Tire | $145.95 |
| 0305-0590 | Sport Demon 110/70-17 Front Tire | $169.95 |
| 0305-0597 | Elite 4 120/90-17 Front Tire | $182.95 |
| 0305-0600 | Elite 4 120/90-18 Front Tire | $208.95 |
| 0305-0601 | Elite 4 140/90-15 Rear Tire | $196.95 |
| 0305-0602 | Elite 4 180/70R16 Rear Tire | $382.95 |
| 0305-0603 | Elite 4 250/40R18 Rear Tire | $339.95 |
| 0305-0605 | Battlecruise H50 130/60B19 Front Tire | $162.95 |
| 0305-0606 | Battlecruise H50 130/60B21 Front Tire | $175.95 |
| 0305-0607 | Elite 4 150/80-16 Front Tire | $251.95 |
| 0305-0608 | Elite 4 110/90-18 Front Tire | $224.95 |
| 0305-0609 | 3.00-21 51P K180 Tubeless Front Tire | $158.95 |
| 0305-0610 | 120/90-18 65P K180 Front/Rear Tire | $168.95 |
| 0305-0611 | 130/80-18 66P K180 Front/Rear Tire | $180.95 |
| 0305-0614 | AV91 Cobra Chrome MT/90B16RF Blackwall Front Tire | $183.95 |
| 0305-0615 | AV92 Cobra Chrome MT/90B16RF Wide Whitewall Rear Tire | $237.95 |
| 0305-0618 | AV91 Cobra Chrome 130/80B17 Blackwall Front Tire | $219.95 |
| 0305-0619 | AV91 Cobra Chrome 130/70B18RF Blackwall Front Tire | $239.95 |
| 0305-0620 | AV91 Cobra Chrome 100/90-19 Blackwall Front Tire | $164.95 |
| 0305-0621 | AV91 Cobra Chrome 100/90-19 Wide Whitewall Front Tire | $198.95 |
| 0305-0622 | AV91 Cobra Chrome 110/90-19 Blackwall Front Tire | $163.95 |
| 0305-0623 | AV91 Cobra Chrome 130/60B19 Blackwall Front Tire | $178.95 |
| 0305-0624 | AV91 Cobra Chrome 90/90-21 Blackwall Front Tire | $171.95 |
| 0305-0625 | AV91 Cobra Chrome MH/90-21RF Blackwall Front Tire | $155.95 |
| 0305-0626 | AV91 Cobra Chrome MH/90-21RF Wide Whitewall Front Tire | $185.95 |
| 0305-0627 | AV91 Cobra Chrome 120/70-21RF Blackwall Front Tire | $239.95 |
| 0305-0628 | AV91 Cobra Chrome 120/70-21RF Wide Whitewall Front Tire | $275.95 |
| 0305-0629 | AV91 Cobra Chrome 130/60B21 Blackwall Front Tire | $188.95 |
| 0305-0630 | Cruisetec MT90B16 Front Tire | $182.95 |
| 0305-0631 | Cruisetec 130/90B16 Front Tire | $215.95 |
| 0305-0632 | Cruisetec 150/80-16 Front Tire | $251.95 |
| 0305-0633 | 130/80-17 78P K180 Rear Tire | $221.95 |
| 0305-0634 | Cruisetec 100/90-19 Front Tire | $159.95 |
| 0305-0635 | Cruisetec 110/90-19 Front Tire | $210.95 |
| 0305-0636 | Cruisetec 130/60B19 Front Tire | $187.95 |
| 0305-0637 | Cruisetec MH90-21 Front Tire | $163.95 |
| 0305-0638 | Cruisetec 120/70B21 Front Tire | $256.95 |
| 0305-0639 | ME888 Marathon Ultra 130/60-21 Front Tire | $184.95 |
| 0305-0640 | ME888 Marathon Ultra 120/80-17 Front Tire | $167.95 |
| 0305-0641 | ME888 Marathon Ultra 120/90-17 Front Tire | $186.95 |
| 0305-0642 | ME888 Marathon Ultra 140/70B18 Front Tire | $343.95 |
| 0305-0643 | ME77 130/90-16 Front Tire | $168.95 |
| 0305-0644 | ME77 3.50-19 Front Tire | $133.95 |
| 0305-0645 | ME77 90/90-21 Front Tire | $127.95 |
| 0305-0646 | Roadtec 01 100/90-16 Front Tire | $160.95 |
| 0305-0647 | Roadtec 01 110/90-16 Front Tire | $161.95 |
| 0305-0648 | Roadtec 01 110/80-17 Front Tire | $175.95 |
| 0305-0649 | ContiTour 130/60B19 Front Tire | $194.31 |
| 0305-0650 | ContiTour 120/70B21 Front Tire | $227.33 |
| 0305-0651 | ContiTour 130/60B21 Front Tire | $232.41 |
| 0306-0001 | D404 130/90-15 Rear Tire | $118.95 |
| 0306-0002 | D404 140/90-15 Rear Tire | $125.95 |
| 0306-0003 | D404 170/80-15 Rear Tire | $154.95 |
| 0306-0004 | D404 130/90-16 Rear Tire | $123.95 |
| 0306-0005 | D404 140/90-16 Rear Tire | $137.95 |
| 0306-0006 | D404 150/80-16 Rear Tire | $143.95 |
| 0306-0007 | D404 130/90-17 Rear Tire | $125.95 |
| 0306-0008 | D404 110/90-18 Rear Tire | $125.95 |
| 0306-0009 | D404 120/90-18 Rear Tire | $127.95 |
| 0306-0024 | Pilot Active 130/70-18 Rear Tire | $177.95 |
| 0306-0026 | Pilot Active 130/80-17 Rear Tire | $190.95 |
| 0306-0030 | Lasertec 130/90-16 Rear Tire | $212.95 |
| 0306-0031 | Lasertec 150/80-16 Rear Tire | $230.95 |
| 0306-0033 | Lasertec 130/80-17 Rear Tire | $202.95 |
| 0306-0034 | Lasertec 130/90-17 Rear Tire | $215.95 |
| 0306-0035 | Lasertec 140/80-17 Rear Tire | $220.95 |
| 0306-0037 | Elite 3 MV85B15 Rear Tire | $280.95 |
| 0306-0041 | GS-23 170/80-15 Rear Tire | $225.95 |
| 0306-0042 | K673 Kruz 170/80-15 Rear Tire | $115.95 |
| 0306-0043 | K673 Kruz 110/90-18 Front Tire | $69.95 |
| 0306-0044 | K673 Kruz 120/90-18 Front Tire | $75.95 |
| 0306-0045 | K673 Kruz 140/90-15 Rear Tire | $102.95 |
| 0306-0046 | K673 Kruz 150/90-15 Rear Tire | $122.95 |
| 0306-0047 | K673 Kruz 140/90-16 Rear Tire | $124.95 |
| 0306-0048 | K673 Kruz 150/80-16 Rear Tire | $118.95 |
| 0306-0049 | K673 Kruz 160/80-16 Rear Tire | $125.95 |
| 0306-0050 | WF-920 Wild Flare 130/90-16 Rear Tire | $187.95 |
| 0306-0053 | AM26 Roadrider 120/80-17 Front/Rear Tire | $133.95 |
| 0306-0055 | AM26 Roadrider 130/90-17 Rear Tire | $173.95 |
| 0306-0062 | AM26 Roadrider 140/70-17 Rear Tire | $158.95 |
| 0306-0063 | AM26 Roadrider 120/90-17 Front/Rear Tire | $142.95 |
| 0306-0065 | AM26 Roadrider 120/80-18 Rear Tire | $156.95 |
| 0306-0066 | AM26 Roadrider 140/70-18 Rear Tire | $215.95 |
| 0306-0068 | AM26 Roadrider 130/70-17 Rear Tire | $154.95 |
| 0306-0069 | AM26 Roadrider 100/90-18 Front/Rear Tire | $140.95 |
| 0306-0070 | AM26 Roadrider 110/90-18 Front/Rear Tire | $151.95 |
| 0306-0071 | AM26 Roadrider 120/80-16 Front/Rear Tire | $151.95 |
| 0306-0073 | AM26 Roadrider 110/80-18 Front/Rear Tire | $150.95 |
| 0306-0074 | WF-920 Wild Flare 150/80-16 Rear Tire | $182.95 |
| 0306-0089 | Pilot Active 150/70-17 Rear Tire | $205.95 |
| 0306-0094 | Night Dragon 180/60B17 Rear Tire | $326.95 |
| 0306-0095 | Night Dragon 150/70B18 Rear Tire | $307.95 |
| 0306-0096 | Conti Go 4.00-18 Rear Tire | $169.64 |
| 0306-0097 | Conti Go 120/90-18 Rear Tire | $193.50 |
| 0306-0098 | Conti Go 130/90-16 Rear Tire | $205.76 |
| 0306-0099 | Conti Go 130/70-17 Rear Tire | $177.38 |
| 0306-0100 | Conti Go 130/80-17 Rear Tire | $187.05 |
| 0306-0101 | Conti Go 130/90-17 Rear Tire | $199.31 |
| 0306-0102 | Conti Go 140/80-17 Rear Tire | $227.04 |
| 0306-0103 | Conti Go 110/90-18 Rear Tire | $176.09 |
| 0306-0104 | Conti Go 130/70-18 Rear Tire | $183.18 |
| 0306-0105 | Conti Go 130/80-18 Rear Tire | $206.40 |
| 0306-0106 | Conti Go 150/70-18 Rear Tire | $224.46 |
| 0306-0110 | Pilot Active 130/90-17 Rear Tire | $205.95 |
| 0306-0111 | Pilot Active 140/80-17 Rear Tire | $207.95 |
| 0306-0112 | Pilot Active 120/90-18 Rear Tire | $192.95 |
| 0306-0114 | Pilot Active 130/80-18 Rear Tire | $209.95 |
| 0306-0115 | Pilot Active 4.00-18 Rear Tire | $177.95 |
| 0306-0116 | K673 Kruz 130/70-18 Front Tire | $97.95 |
| 0306-0117 | Night Dragon 180/70B15 Rear Tire | $280.95 |
| 0306-0118 | Night Dragon 200/70B15 Rear Tire | $382.95 |
| 0306-0127 | Sport Demon 150/70-17 Rear Tire | $217.95 |
| 0306-0128 | Sport Demon 130/80-18 Rear Tire | $189.95 |
| 0306-0206 | BT-45 Battlax 130/70-17 Rear Tire | $186.95 |
| 0306-0235 | Exedra Max 140/90-15 Rear Tire | $170.95 |
| 0306-0236 | Exedra Max 150/90B15 Rear Tire | $249.95 |
| 0306-0237 | Exedra Max 160/80-15 Rear Tire | $213.95 |
| 0306-0238 | Exedra Max 170/80B15 Rear Tire | $243.95 |
| 0306-0239 | Exedra Max 180/70-15 Rear Tire | $236.95 |
| 0306-0241 | Exedra Max 150/80B16 Rear Tire | $229.95 |
| 0306-0242 | Exedra Max 170/70B16 Rear Tire | $256.95 |
| 0306-0250 | ME77 4.60-16 Rear Tire | $145.95 |
| 0306-0264 | Sport Demon 120/70-17 Front Tire | $186.95 |
| 0306-0294 | Commander II 140/90B15 Rear Tire | $240.95 |
| 0306-0296 | Commander II 170/80B15 Rear Tire | $223.95 |
| 0306-0297 | Commander II 130/90B16 Rear Tire | $205.95 |
| 0306-0298 | Commander II 140/90B16 Rear Tire | $220.95 |
| 0306-0299 | Commander II 150/80B16 Rear Tire | $199.95 |
| 0306-0300 | Commander II 180/65B16 Rear Tire | $277.95 |
| 0306-0301 | Commander II 160/70B17 Rear Tire | $248.95 |
| 0306-0305 | Night Dragon 180/60B17 Rear Tire | $311.95 |
| 0306-0307 | HF308 4.00-19 Front/Rear Tire | $94.95 |
| 0306-0308 | AM7 Safety Mileage 4.00-19 Rear Tire | $252.95 |
| 0306-0310 | ME888 Marathon Ultra 180/65B16 Rear Tire | $305.95 |
| 0306-0311 | ME888 Marathon Ultra 170/80B15 Rear Tire | $236.95 |
| 0306-0312 | ME888 Marathon Ultra MU85B16 Rear Tire | $242.95 |
| 0306-0313 | ME888 Marathon Ultra 130/90B16 Rear Tire | $221.95 |
| 0306-0314 | ME888 Marathon Ultra 150/80B16 Rear Tire | $226.95 |
| 0306-0315 | ME888 Marathon Ultra MT90B16 Rear Tire | $224.95 |
| 0306-0316 | K676 Retroactive 150/70B17 Rear Tire | $167.95 |
| 0306-0317 | K676 Retroactive 130/90B16 Rear Tire | $134.95 |
| 0306-0318 | K676 Retroactive 140/80B17 Rear Tire | $162.95 |
| 0306-0319 | K676 Retroactive 130/80B18 Rear Tire | $139.95 |
| 0306-0320 | K676 Retroactive 120/90B18 Rear Tire | $136.95 |
| 0306-0321 | K676 Retroactive 150/80B16 Rear Tire | $153.95 |
| 0306-0322 | Commander II 150/70B18 Rear Tire | $306.95 |
| 0306-0324 | American Elite 180/65B16 Rear Tire | $340.95 |
| 0306-0325 | American Elite 180/65B16 Rear Tire | $341.95 |
| 0306-0326 | American Elite 180/65B16 Rear Tire | $345.95 |
| 0306-0327 | Conti Go 130/90-16 Rear Tire | $181.89 |
| 0306-0328 | Conti Go 130/90-17 Rear Tire | $185.12 |
| 0306-0329 | Conti Go 120/90-18 Rear Tire | $169.64 |
| 0306-0331 | K112 Conti Twins 5.00-16 Front/Rear Tire | $193.73 |
| 0306-0384 | HF308 3.50-19 Front/Rear Tire | $73.95 |
| 0306-0413 | ME888 Marathon Ultra 140/90B15 Rear Tire | $192.95 |
| 0306-0414 | ME888 Marathon Ultra 150/80B16 Rear Tire | $264.95 |
| 0306-0415 | ME888 Marathon Ultra MU85B16 Rear Tire | $313.95 |
| 0306-0417 | ME888 Marathon Ultra 130/90B16 Rear Tire | $266.95 |
| 0306-0418 | ME888 Marathon Ultra 180/65B16 Rear Tire | $343.95 |
| 0306-0419 | ME888 Marathon Ultra 140/90B16 Rear Tire | $233.95 |
| 0306-0420 | ME888 Marathon Ultra 140/90B16 Rear Tire | $312.95 |
| 0306-0421 | ME888 Marathon Ultra 160/70B17 Rear Tire | $276.95 |
| 0306-0422 | American Elite MT90B16 Rear Tire | $245.95 |
| 0306-0423 | American Elite MT90B16 Rear Tire | $296.95 |
| 0306-0424 | American Elite MT90B16 Rear Tire | $285.95 |
| 0306-0425 | American Elite MU85B16 Rear Tire | $255.95 |
| 0306-0426 | American Elite MU85B16 Rear Tire | $297.95 |
| 0306-0427 | American Elite MU85B16 Rear Tire | $309.95 |
| 0306-0428 | American Elite 150/80B16 Rear Tire | $244.95 |
| 0306-0429 | D401 150/80B16 Rear Tire | $257.95 |
| 0306-0430 | D401 150/80B16 Rear Tire | $257.95 |
| 0306-0431 | D401 160/70B17 Rear Tire | $282.95 |
| 0306-0432 | RX-02 Road Winner 120/80-17 Rear Tire | $145.95 |
| 0306-0433 | RX-02 Road Winner 130/70-17 Rear Tire | $145.95 |
| 0306-0434 | RX-02 Road Winner 130/80-17 Rear Tire | $158.95 |
| 0306-0435 | RX-02 Road Winner 140/70-18 Rear Tire | $158.95 |
| 0306-0436 | RX-02 Road Winner 140/70-17 Rear Tire | $158.95 |
| 0306-0437 | RX-02 Road Winner 150/70-17 Rear Tire | $188.95 |
| 0306-0438 | RX-02 Road Winner 150/70-18 Rear Tire | $188.95 |
| 0306-0462 | ME888 Marathon Ultra 170/70B16 Rear Tire | $309.95 |
| 0306-0466 | Phantom Sportscomp 150/70R17 Rear Tire | $269.95 |
| 0306-0467 | American Elite 140/90B16 Rear Tire | $309.95 |
| 0306-0468 | 491 Elite II 140/90B16 Rear Tire | $306.95 |
| 0306-0469 | Pilot Street 80/100-14 Rear Tire | $45.95 |
| 0306-0470 | K676 Retroactive 130/70B17 Rear Tire | $154.95 |
| 0306-0510 | Block C 3.25-18 Front/Rear Tire | $131.95 |
| 0306-0511 | Block C 3.50-18 Front/Rear Tire | $140.95 |
| 0306-0512 | Block C 4.00-18 Front/Rear Tire | $157.95 |
| 0306-0513 | Block C 3.00-19 Front/Rear Tire | $118.95 |
| 0306-0514 | Block C 3.25-19 Front/Rear Tire | $131.95 |
| 0306-0515 | Block C 3.50-19 Front/Rear Tire | $136.95 |
| 0306-0518 | American Elite 130/90B16 Rear Tire | $245.95 |
| 0306-0519 | American Elite 160/70B17 Rear Tire | $301.95 |
| 0306-0522 | 160/60ZR17 Diablo Rosso III Rear Tire | $217.95 |
| 0306-0523 | Diablo Rosso III 180/55ZR17 Rear Tire | $223.95 |
| 0306-0524 | Diablo Rosso III 190/55ZR17 Rear Tire | $271.95 |
| 0306-0525 | Night Dragon GT 170/80B15 Rear Tire | $236.95 |
| 0306-0526 | Night Dragon GT MU85B16 Rear Tire | $214.95 |
| 0306-0527 | Night Dragon GT 150/80B16 Rear Tire | $214.95 |
| 0306-0528 | Night Dragon GT 180/60R16 Rear Tire | $313.95 |
| 0306-0529 | Night Dragon GT 180/65B16 Rear Tire | $304.95 |
| 0306-0530 | Night Dragon GT 200/55ZR17 Rear Tire | $281.95 |
| 0306-0531 | ME888 Marathon Ultra 180/60-16 Rear Tire | $326.95 |
| 0306-0532 | ME888 Marathon Ultra 150/70B18 Rear Tire | $300.95 |
| 0306-0533 | ME888 Marathon Ultra 180/55B18 Rear Tire | $326.95 |
| 0306-0537 | American Elite 180/55B18 Rear Tire | $327.95 |
| 0306-0538 | D401 160/70B17 Rear Tire | $311.95 |
| 0306-0539 | TKV12 Conti Ultra 150/80-16 Rear Tire | $243.81 |
| 0306-0540 | TKV12 Conti Ultra 130/90-17 Rear Tire | $192.86 |
| 0306-0543 | ME888 Marathon Ultra 130/90B16 Front Tire | $211.95 |
| 0306-0544 | ME888 Marathon Ultra 150/90B15 Rear Tire | $250.95 |
| 0306-0545 | ME888 Marathon Ultra 180/70B15 Rear Tire | $302.95 |
| 0306-0546 | ME888 Marathon Ultra 160/80B16 Rear Tire | $293.95 |
| 0306-0547 | ME888 Marathon Ultra 200/60R16 Rear Tire | $381.95 |
| 0306-0548 | ME888 Marathon Ultra 180/60B17 Rear Tire | $333.95 |
| 0306-0549 | ME888 Marathon Ultra 200/55R17 Rear Tire | $266.95 |
| 0306-0550 | ME888 Marathon Ultra 180/55ZR18 Rear Tire | $324.95 |
| 0306-0551 | ME888 Marathon Ultra 200/50R18 Rear Tire | $346.95 |
| 0306-0552 | ME888 Marathon Ultra 240/40R18 Rear Tire | $324.95 |
| 0306-0562 | Street Runner 100/90-17 Rear Tire | $88.95 |
| 0306-0563 | Street Runner 130/70-17 Rear Tire | $103.95 |
| 0306-0564 | Street Runner 90/90-18 Front/Rear Tire | $76.95 |
| 0306-0565 | Street Runner 2.50-17 Front/Rear Tire | $63.95 |
| 0306-0566 | Street Runner 2.75-17 Front/Rear Tire | $65.95 |
| 0306-0567 | Street Runner 100/80-17 Front/Rear Tire | $76.95 |
| 0306-0568 | Street Runner 3.00-18 Front/Rear Tire | $82.95 |
| 0306-0569 | Elite 4 170/80B15 Rear Tire | $266.95 |
| 0306-0570 | Elite 4 150/80B16 Rear Tire | $234.95 |
| 0306-0571 | Elite 4 160/80B16 Rear Tire | $330.95 |
| 0306-0573 | K6702 Cataclysm 130/90B16 Rear Tire | $122.95 |
| 0306-0574 | K6702 Cataclysm 140/90B16 Rear Tire | $153.95 |
| 0306-0575 | K6702 Cataclysm 150/80B16 Rear Tire | $145.95 |
| 0306-0576 | K6702 Cataclysm 160/70B17 Rear Tire | $153.95 |
| 0306-0577 | K6702 Cataclysm 170/80B15 Rear Tire | $142.95 |
| 0306-0578 | K6702 Cataclysm 180/65B16 Rear Tire | $156.95 |
| 0306-0579 | Elite 4 130/90B16 Rear Tire | $245.95 |
| 0306-0581 | Conti Tour 130/90-15 Rear Tire | $180.98 |
| 0306-0582 | Conti Tour 140/90-15 Rear Tire | $210.19 |
| 0306-0583 | Conti Tour 150/90-15 Rear Tire | $261.62 |
| 0306-0584 | Conti Tour 170/80-15 Rear Tire | $259.72 |
| 0306-0585 | Conti Tour 130/90-16 Rear Tire | $224.79 |
| 0306-0586 | Conti Tour 150/80B16 Rear Tire | $250.19 |
| 0306-0587 | Conti Tour 180/65B16 Rear Tire | $319.41 |
| 0306-0588 | Conti Tour MT90B16 Rear Tire | $236.22 |
| 0306-0589 | Conti Tour MU85B16 Rear Tire | $263.53 |
| 0306-0590 | Conti Legend 130/90-16 Rear Tire | $249.60 |
| 0306-0591 | Conti Legend 140/90-16 Rear Tire | $266.88 |
| 0306-0592 | Conti Legend 150/80B16 Rear Tire | $302.08 |
| 0306-0593 | Conti Legend 180/65B16 Rear Tire | $344.96 |
| 0306-0594 | Conti Legend MT90B16 Rear Tire | $291.84 |
| 0306-0595 | Conti Legend MU85B16 Rear Tire | $305.92 |
| 0306-0596 | ME77 130/90-15 Rear Tire | $166.95 |
| 0306-0597 | Night Dragon GT MT90B16 Front/Rear Tire | $188.95 |
| 0306-0598 | Night Dragon GT 180/55B18 Rear Tire | $328.95 |
| 0306-0599 | Battlecruise H50 150/80B16 Rear Tire | $211.14 |
| 0306-0600 | Battlecruise H50 140/90B16 Rear Tire | $218.39 |
| 0306-0601 | Battlecruise H50 130/90B16 Rear Tire | $215.28 |
| 0306-0602 | Battlecruise H50 160/70B17 Rear Tire | $231.84 |
| 0306-0607 | Night Dragon GT 130/90B16 Rear Tire | $219.95 |
| 0306-0608 | Night Dragon GT 160/70B17 Rear Tire | $258.95 |
| 0306-0612 | Battlecruise H50 180/70B16 Rear Tire | $287.73 |
| 0306-0613 | Battlecruise H50 180/60B17 Rear Tire | $267.03 |
| 0306-0617 | Roadtec 01 130/70-17 | $181.95 |
| 0306-0618 | Roadtec 01 130/80-17 Rear Tire | $194.95 |
| 0306-0619 | Roadtec 01 130/90-17 Rear Tire | $201.95 |
| 0306-0621 | Roadtec 01 120/90-18 Rear Tire | $190.95 |
| 0306-0622 | Roadtec 01 4.00-18 Rear Tire | $173.95 |
| 0306-0624 | Sport Demon 140/70-17 Rear Tire | $203.95 |
| 0306-0631 | Battlecruise H50 180/55B18 Rear Tire | $284.95 |
| 0306-0634 | AV92 Cobra Chrome 140/90-15RF Blackwall Rear Tire | $189.95 |
| 0306-0636 | AV92 Cobra Chrome 170/80B15RF Blackwall Rear Tire | $244.95 |
| 0306-0637 | AV92 Cobra Chrome 170/80B15RF Wide Whitewall Rear Tire | $280.95 |
| 0306-0638 | AV92 Cobra Chrome 180/70B15 Blackwall Rear Tire | $289.95 |
| 0306-0639 | AV92 Cobra Chrome 200/70B15 Blackwall Rear Tire | $319.95 |
| 0306-0640 | AV92 Cobra Chrome 230/60B15 Blackwall Rear Tire | $398.95 |
| 0306-0641 | AV92 Cobra Chrome MT/90B16RF Blackwall Rear Tire | $219.95 |
| 0306-0642 | AV91 Cobra Chrome MT/90B16RF Wide Whitewall Front Tire | $267.95 |
| 0306-0643 | AV92 Cobra Chrome 140/90B16RF Blackwall Rear Tire | $229.95 |
| 0306-0644 | AV92 Cobra Chrome 140/90B16RF Wide Whitewall Rear Tire | $269.95 |
| 0306-0645 | AV92 Cobra Chrome 150/80B16RF Blackwall Rear Tire | $234.95 |
| 0306-0646 | AV91 Cobra Chrome 150/80R16 Wide Whitewall Front Tire | $269.95 |
| 0306-0647 | AV92 Cobra Chrome 160/80B16RF Blackwall Rear Tire | $289.95 |
| 0306-0648 | AV92 Cobra Chrome 180/65B16RF Blackwall Rear Tire | $299.95 |
| 0306-0649 | AV92 Cobra Chrome 180/65B16RF Wide Whitewall Rear Tire | $344.95 |
| 0306-0650 | AV92 Cobra Chrome 160/70B17 Blackwall Rear Tire | $229.95 |
| 0306-0653 | AV92 Cobra Chrome 150/70VB18RF Blackwall Rear Tire | $289.95 |
| 0306-0654 | AV92 Cobra Chrome 150/70VB18RF Wide Whitewall Rear Tire | $332.95 |
| 0306-0657 | Cruisetec 130/90B16 Rear Tire | $217.95 |
| 0306-0658 | Cruisetec 150/80B16 Rear Tire | $230.95 |
| 0306-0660 | Cruisetec 180/65B16 Rear Tire | $291.95 |
| 0306-0661 | Cruisetec 180/70B16 Rear Tire | $309.95 |
| 0306-0663 | Cruisetec 180/55B18 Rear Tire | $326.95 |
| 0306-0664 | ME888 Marathon Ultra 140/80B15 Rear Tire | $233.95 |
| 0306-0665 | ME888 Marathon Ultra 160/80-15 Rear Tire | $276.95 |
| 0306-0666 | ME77 130/90B16 Rear Tire | $172.95 |
| 0306-0667 | ME77 150/80B16 Rear Tire | $195.95 |
| 0306-0668 | Roadtec 01 140/80-17 Rear Tire | $206.95 |
| 0306-0669 | Roadtec 01 150/70-17 Rear Tire | $216.95 |
| 0306-0670 | Roadtec 01 120/80-18 Rear Tire | $188.95 |
| 0306-0671 | ContiTour 160/70B17 Rear Tire | $270.00 |
| 0306-0672 | ContiTour 180/55B18 Rear Tire | $330.00 |
| 0307-0002 | G703 Exedra 130/90-16 Front Tire | $190.95 |
| 0307-0004 | BT-020 Battlax 120/70B17 Front Tire | $204.95 |
| 0307-0007 | G721 150/80B16 Front Tire | $221.95 |
| 0307-0009 | G703 Exedra 150/80-16 Front Tire | $231.95 |
| 0307-0013 | ME880 Marathon 150/80-17 Front Tire | $230.95 |
| 0307-0015 | G701 Exedra 90/90-21 Front Tire | $147.95 |
| 0307-0017 | G721 130/70-18 Front Tire | $221.95 |
| 0307-0045 | L303 3.00-18 Front Tire | $141.95 |
| 0307-0046 | G701 Exedra 90/90-21 Front Tire | $157.95 |
| 0307-0047 | L309 140/80-17 Front Tire | $202.95 |
| 0307-0048 | G721 130/90-16 Front Tire | $208.95 |
| 0307-0050 | G721 120/70-21 Front Tire | $207.95 |
| 0307-0051 | G721 130/90-16 Front Tire | $193.95 |
| 0307-0053 | D404 140/80-17 Front Tire | $197.95 |
| 0307-0054 | RX-01 Road Winner 110/70-17 Front Tire | $66.95 |
| 0307-0055 | RX-01 Road Winner 110/70-17 Front Tire | $59.95 |
| 0307-0060 | G721 100/90-19 Front Tire | $172.95 |
| 0307-0061 | Scorcher 11 100/80-17 Front Tire | $174.95 |
| 0307-0062 | Scorcher 31 130/90B16 Front Tire | $230.95 |
| 0307-0063 | Scorcher 31 130/80B17 Front Tire | $236.95 |
| 0307-0064 | Scorcher 31 130/70B18 Front Tire | $243.95 |
| 0307-0065 | Scorcher 31 100/90B19 Front Tire | $179.95 |
| 0307-0066 | Scorcher 31 130/60B19 Front Tire | $202.95 |
| 0307-0067 | Scorcher 31 80/90-21 Front Tire | $168.95 |
| 0307-0068 | Scorcher 32 130/90B16 Front Tire | $229.95 |
| 0307-0069 | G721 100/19-19 Front Tire | $172.95 |
| 0307-0070 | Scorcher 21 120/70R17 Front Tire | $177.95 |
| 0307-0071 | Scorcher 11 130/60B21 Front Tire | $236.95 |
| 0307-0072 | Scorcher 31 110/90B19 Front Tire | $215.95 |
| 0308-0001 | D402 MU85B16 Rear Tire | $243.95 |
| 0308-0002 | D402 MU85B16 Rear Tire | $279.95 |
| 0308-0005 | Lasertec 140/80-17 Rear Tire | $229.95 |
| 0308-0006 | Lasertec 160/70-17 Rear Tire | $255.95 |
| 0308-0008 | Lasertec 120/90-18 Rear Tire | $219.95 |
| 0308-0010 | Lasertec 130/80-18 Rear Tire | $224.95 |
| 0308-0012 | BT-020 Battlax 160/70B17 Rear Tire | $251.95 |
| 0308-0013 | G702 Exedra 150/90B15 Rear Tire | $257.95 |
| 0308-0015 | G722 170/70B16 Rear Tire | $266.95 |
| 0308-0017 | G702 Exedra 180/70-15 Rear Tire | $270.95 |
| 0308-0025 | G722 170/70B16 Rear Tire | $266.95 |
| 0308-0031 | K555 170/70B16 Rear Tire | $347.95 |
| 0308-0033 | G508 130/90-15 Rear Tire | $163.95 |
| 0308-0034 | G702 Exedra 170/80-15 Rear Tire | $245.95 |
| 0308-0035 | G722 170/70B16 Rear Tire | $266.95 |
| 0308-0036 | AM26 Roadrider 160/80-15 Rear Tire | $203.95 |
| 0308-0037 | G722 180/70-15 Rear Tire | $271.95 |
| 0308-0039 | RX-01 Road Winner 130/70-17 Rear Tire | $95.95 |
| 0308-0040 | RX-01 Road Winner 130/70-17 Rear Tire | $85.95 |
| 0308-0041 | RX-01 Road Winner 140/70-17 Rear Tire | $122.95 |
| 0308-0047 | G722 150/80B16 Rear Tire | $259.95 |
| 0308-0049 | Scorcher 31 150/80B16 Rear Tire | $233.95 |
| 0308-0050 | Scorcher 31 180/65B16 Rear Tire | $319.95 |
| 0308-0051 | Scorcher 31 160/70B17 Rear Tire | $284.95 |
| 0308-0052 | Scorcher 31 180/60B17 Rear Tire | $294.95 |
| 0308-0053 | Scorcher 32 180/70B16 Rear Tire | $323.95 |
| 0308-0055 | G722 150/80B16 Rear Tire | $259.95 |
| 0308-0056 | Scorcher 21 160/60R17 Rear Tire | $234.95 |
| 0308-0057 | Scorcher 31 180/70B16 Rear Tire | $315.95 |
| 0308-0058 | D401 150/80B16 Rear Tire | $238.95 |
| 0315-0016 | K312 4.00-5 Front/Rear Tire | $19.95 |
| 0316-0004 | MT 90 A/T 90/90-21 Front Tire | $199.95 |
| 0316-0018 | Enduro 3 Sahara 90/90-21 Front Tire | $217.95 |
| 0316-0027 | TW31 Trail Wing 130/80-18 Front Tire | $119.95 |
| 0316-0038 | TKC80 Twinduro 100/90-19 Front Tire | $180.60 |
| 0316-0040 | TW301 Trail Wing 80/100-21 Front Tire | $120.95 |
| 0316-0046 | BW501 Battle Wing 110/80R19 Front Tire | $168.95 |
| 0316-0047 | BW501 Battle Wing 90/90-21 Front Tire | $130.95 |
| 0316-0105 | K784 Big Block 110/80B19 Front Tire | $119.95 |
| 0316-0106 | K784 Big Block 100/90B19 Front Tire | $121.95 |
| 0316-0107 | K784 Big Block 90/90B21 Front Tire | $97.95 |
| 0316-0122 | BW501 Battle Wing 110/80R19 Front Tire | $181.95 |
| 0316-0134 | K761 Dual Sport 90/90-21 Front Tire | $68.95 |
| 0316-0137 | TKC80 Twinduro 120/70-17 Front Tire | $185.12 |
| 0316-0143 | Tourance Next 120/70R19 Front Tire | $206.95 |
| 0316-0144 | Tourance Next 110/80R19 Front Tire | $219.95 |
| 0316-0145 | Tourance Next 90/90-21 Front Tire | $205.95 |
| 0316-0148 | Anakee 3 110/80R19 Rear Tire | $169.95 |
| 0316-0149 | Anakee 3 100/90-19 Front Tire | $150.95 |
| 0316-0152 | Anakee 3 90/90-21 Front Tire | $125.95 |
| 0316-0153 | Trail Attack 2 100/90-19 Front Tire | $140.34 |
| 0316-0154 | Trail Attack 2 110/80R19 Front Tire | $216.08 |
| 0316-0155 | Trail Attack 2 120/70R19 Front Tire | $220.00 |
| 0316-0156 | Trail Attack 2 90/90-21 Front Tire | $145.42 |
| 0316-0157 | Trail Attack 2 120/70ZR17 Front Tire | $213.36 |
| 0316-0161 | Trail Attack 2 120/70ZR19 "K-Spec" Front Tire | $228.33 |
| 0316-0163 | TKC80 Twinduro 120/70-19 Front Tire | $236.72 |
| 0316-0167 | TKC80 Twinduro 3.00-21 Front Tire | $132.23 |
| 0316-0192 | Anakee 3 120/70R19 Front Tire | $173.95 |
| 0316-0200 | Tourance Next 100/90-19 Front Tire | $214.95 |
| 0316-0205 | TW101 Trail Wing 110/80R19 Front Tire | $168.95 |
| 0316-0206 | BW501 Battle Wing 110/80R19 Front Tire | $176.95 |
| 0316-0208 | Angel GT 110/80R19 Front Tire | $197.95 |
| 0316-0210 | TKC 70 100/90-19 Front Tire | $153.67 |
| 0316-0211 | TKC 70 110/80R19 Front Tire | $238.76 |
| 0316-0212 | TKC 70 120/70R19 Front Tire | $226.70 |
| 0316-0213 | TKC 70 90/90-21 Front Tire | $155.10 |
| 0316-0215 | MT 60 RS 110/80R18 Front Tire | $221.95 |
| 0316-0217 | K784 Big Block 120/70B19 Front Tire | $125.95 |
| 0316-0218 | TKC 70 3.00-21 Front Tire | $145.60 |
| 0316-0246 | Scorpion Trail II 100/90-18 Front Tire | $168.95 |
| 0316-0247 | Scorpion Trail II 100/90-19 Front Tire | $201.95 |
| 0316-0248 | Scorpion Trail II 110/80R19 Front Tire | $221.95 |
| 0316-0249 | Scorpion Trail II 120/70ZR17 Front Tire | $226.95 |
| 0316-0251 | Scorpion Trail II 90/90-21 Front Tire | $176.95 |
| 0316-0254 | Trailrider 100/90-19 Front Tire | $169.95 |
| 0316-0255 | Trailrider 110/80R19 Front Tire | $203.95 |
| 0316-0257 | Trailrider 120/70ZR17 Front Tire | $196.95 |
| 0316-0258 | Trailrider 90/90-21 Front Tire | $128.95 |
| 0316-0259 | Trailrider 80/90-21 Front Tire | $124.95 |
| 0316-0261 | Anakee Wild 110/80R19 Front Tire | $216.95 |
| 0316-0262 | Anakee Wild 120/70R19 Front Tire | $222.95 |
| 0316-0263 | Trailsmart 90/90-21 Front Tire | $177.95 |
| 0316-0264 | Trailsmart 110/80R19 Front Tire | $225.95 |
| 0316-0265 | Trailsmart 120/70R19 Front Tire | $222.95 |
| 0316-0266 | Trailsmart 100/90-19 Front Tire | $206.95 |
| 0316-0267 | Conti Escape 100/90-19 Front Tire | $147.55 |
| 0316-0268 | Conti Escape 90/90-21 Front Tire | $137.80 |
| 0316-0269 | TKC80 Twinduro 90/90-21 Front Tire | $131.58 |
| 0316-0270 | Tourance Next 120/70R19 Front Tire | $225.95 |
| 0316-0278 | MT 60 90/90-21 Front Tire | $155.95 |
| 0316-0280 | K678F Big Block Paver 100/90B19 Front Tire | $122.95 |
| 0316-0281 | K678F Big Block Paver 110/80B19 Front Tire | $120.95 |
| 0316-0282 | K678F Big Block Paver 120/70B19 Front Tire | $126.95 |
| 0316-0283 | K678F Big Block Paver 90/90B21 Front Tire | $98.95 |
| 0316-0284 | Tourance Next 120/70ZR17 Front Tire | $213.95 |
| 0316-0285 | Tourance 120/70R19 Front Tire | $182.95 |
| 0316-0286 | MT 60 100/90-19 Front Tire | $189.95 |
| 0316-0287 | Scorpion Trail II 120/70R19 Front Tire | $221.95 |
| 0316-0288 | Scorpion Trail II 120/70ZR19 Front Tire | $229.95 |
| 0316-0289 | Scorpion Rally STR 120/70R19 Front Tire | $243.95 |
| 0316-0290 | Anakee Wild 90/90-21 Front Tire | $147.95 |
| 0316-0291 | BW501 Battle Wing 110/80R19 Front Tire | $238.95 |
| 0316-0295 | Trekrider 90/90-21 Front Tire | $158.95 |
| 0316-0296 | Trekrider 110/80-19 Front Tire | $180.95 |
| 0316-0308 | Anakee Wild 140/80-18 Rear Tire | $205.95 |
| 0316-0310 | Anakee Wild 80/90-21 Front Tire | $143.95 |
| 0316-0313 | Karoo Street 110/80R19 Front Tire | $202.95 |
| 0316-0314 | Karoo Street 120/70R19 Front Tire | $223.95 |
| 0316-0315 | Karoo Street 90/90-21 Front Tire | $129.95 |
| 0316-0316 | Scorpion Rally STR 100/90-19 Front Tire | $177.95 |
| 0316-0319 | MT 60 130/90B16 Front Tire | $194.95 |
| 0316-0326 | A41 Battlax Adventure 120/70ZR17 Front Tire | $192.95 |
| 0316-0327 | A41 Battlax Adventure 110/80R18 Front Tire | $193.95 |
| 0316-0328 | A41 Battlax Adventure 110/80R19 Front Tire | $195.95 |
| 0316-0329 | A41 Battlax Adventure 100/90-19 Front Tire | $175.95 |
| 0316-0330 | A41 Battlax Adventure 120/70R19 Front Tire | $195.95 |
| 0316-0331 | A41 Battlax Adventure 90/90-21 Front Tire | $154.95 |
| 0316-0344 | A41 Battlax Adventure 90/90-21 Front Tire | $155.25 |
| 0316-0345 | A41 Battlax Adventure 150/70R18 Front Tire | $283.49 |
| 0316-0346 | A41 Battlax Adventure 120/70R15 Front Tire | $170.05 |
| 0316-0349 | 110/80R19 59V Tubeless Road 5 Trail Front Tire | $243.95 |
| 0316-0350 | Karoo™ Extreme 90/90-21 Front Tire | $131.95 |
| 0316-0351 | Trail Attack 3 90/90-21 Front Tire | $166.40 |
| 0316-0352 | Trail Attack 3 100/90-19 Front Tire | $171.94 |
| 0316-0354 | Trail Attack 3 120/70R19 Front Tire | $241.15 |
| 0316-0355 | Trail Attack 3 120/70ZR17 Front Tire | $244.48 |
| 0316-0356 | Trail Attack 3 120/70ZR19 Front Tire | $257.92 |
| 0317-0004 | MT 90 A/T 150/70R18 Rear Tire | $228.95 |
| 0317-0006 | Enduro 3 Sahara 130/80-17 Rear Tire | $243.95 |
| 0317-0011 | Enduro 3 Sahara 130/80-17 Rear Tire | $247.95 |
| 0317-0016 | Enduro 3 Sahara 140/80-18 Rear Tire | $226.95 |
| 0317-0017 | TW42 Trail Wing 130/80-17 Rear Tire | $199.95 |
| 0317-0021 | TW34 Trail Wing 180/80-14 Rear Tire | $184.95 |
| 0317-0031 | TW302 Trail Wing 120/80-18 Rear Tire | $144.95 |
| 0317-0038 | BW502 Battle Wing 140/80R17 Rear Tire | $214.95 |
| 0317-0039 | BW502 Battle Wing 150/70R17 Rear Tire | $210.95 |
| 0317-0054 | MT 60 130/80-17 Rear Tire | $199.95 |
| 0317-0060 | Tourance 130/80R17 Rear Tire | $235.95 |
| 0317-0099 | K784 Big Block 150/70B17 Rear Tire | $161.95 |
| 0317-0100 | K784 Big Block 150/70B18 Rear Tire | $170.95 |
| 0317-0101 | K784 Big Block 130/80B17 Rear Tire | $111.95 |
| 0317-0102 | K784 Big Block 140/80B18 Rear Tire | $117.95 |
| 0317-0114 | Enduro 3 Sahara 120/90-17 Rear Tire | $177.95 |
| 0317-0125 | BW502 Battle Wing 150/70R17 Rear Tire | $226.95 |
| 0317-0139 | K761 Dual Sport 120/90-17 Rear Tire | $85.95 |
| 0317-0140 | K761 Dual Sport 130/80-17 Rear Tire | $89.95 |
| 0317-0141 | K761 Dual Sport 110/80-18 Front Tire | $81.95 |
| 0317-0142 | K761 Dual Sport 120/80-18 Rear Tire | $85.95 |
| 0317-0143 | K761 Dual Sport 100/90-19 Front Tire | $81.95 |
| 0317-0146 | TKC80 Twinduro 180/55-17 Rear Tire | $321.86 |
| 0317-0152 | Tourance Next 140/80R17 Rear Tire | $236.95 |
| 0317-0153 | Tourance Next 150/70R17 Rear Tire | $261.95 |
| 0317-0154 | Tourance Next 170/60R17 Rear Tire | $272.95 |
| 0317-0156 | Tourance Next 190/55ZR17 Rear Tire | $294.95 |
| 0317-0161 | Anakee 3 140/80R17 Rear Tire | $186.95 |
| 0317-0163 | Anakee 3 150/70R17 Rear Tire | $205.95 |
| 0317-0165 | Trail Attack 2 130/80R17 Rear Tire | $223.52 |
| 0317-0166 | Trail Attack 2 140/80R17 Rear Tire | $239.40 |
| 0317-0167 | Trail Attack 2 150/70R17 Rear Tire | $267.03 |
| 0317-0168 | Trail Attack 2 170/60R17 Rear Tire | $288.32 |
| 0317-0175 | Trail Attack 2 130/80-17 Rear Tire | $166.37 |
| 0317-0176 | Trail Attack 2 140/80R17 Rear Tire | $239.40 |
| 0317-0177 | Trail Attack 2 140/80-18 Rear Tire | $210.19 |
| 0317-0178 | Trail Attack 2 170/60ZR17 "K-Spec" Rear Tire | $292.83 |
| 0317-0180 | TKC80 Twinduro 120/90-17 Rear Tire | $193.75 |
| 0317-0181 | TKC80 Twinduro 130/80-17 Rear Tire | $202.80 |
| 0317-0182 | TKC80 Twinduro 5.10-17 Rear Tire | $186.41 |
| 0317-0183 | TKC80 Twinduro 140/80-17 Rear Tire | $254.13 |
| 0317-0184 | TKC80 Twinduro 170/60B17 Rear Tire | $288.96 |
| 0317-0187 | TKC80 Twinduro 4.00-18 Rear Tire | $172.22 |
| 0317-0222 | Anakee 3 170/60R17 Rear Tire | $213.95 |
| 0317-0223 | Trail Attack 2 160/60ZR17 Rear Tire | $294.01 |
| 0317-0227 | TKC80 Twinduro 150/70B18 Rear Tire | $308.31 |
| 0317-0232 | Tourance Next 150/70R17 "B Spec" Rear Tire | $251.95 |
| 0317-0234 | TW152 Trail Wing 150/70R17 Rear Tire | $210.95 |
| 0317-0235 | BW502 Battle Wing 150/70R17 Rear Tire | $220.95 |
| 0317-0238 | Tourance Next 160/60R17 Rear Tire | $259.95 |
| 0317-0239 | TKC 70 120/90-17 Rear Tire | $216.00 |
| 0317-0240 | TKC 70 130/80-17 Rear Tire | $248.40 |
| 0317-0242 | TKC 70 150/70R17 Rear Tire | $297.50 |
| 0317-0243 | TKC 70 170/60R17 Rear Tire | $305.00 |
| 0317-0244 | TKC 70 4.00-18 Rear Tire | $191.88 |
| 0317-0245 | TKC 70 150/70R18 Rear Tire | $294.38 |
| 0317-0250 | Tourance Next 130/80R17 Rear Tire | $236.95 |
| 0317-0251 | MT 60 RS 160/60R17 Rear Tire | $260.95 |
| 0317-0252 | MT 60 RS 180/55R17 Rear Tire | $262.95 |
| 0317-0253 | K784 Big Block 170/60B17 Rear Tire | $181.95 |
| 0317-0278 | Trailrider 110/80-18 Rear Tire | $146.95 |
| 0317-0279 | Trailrider 120/80-18 Rear Tire | $160.95 |
| 0317-0280 | Trailrider 120/90-17 Rear Tire | $203.95 |
| 0317-0281 | Trailrider 130/80-17 Rear Tire | $205.95 |
| 0317-0282 | Trailrider 140/80-18 Rear Tire | $198.95 |
| 0317-0283 | Trailrider 130/80R17 Rear Tire | $214.95 |
| 0317-0284 | Trailrider 140/80R17 Rear Tire | $223.95 |
| 0317-0285 | Trailrider 150/60R17 Rear Tire | $230.95 |
| 0317-0286 | Trailrider 150/70R17 Rear Tire | $230.95 |
| 0317-0287 | Trailrider 160/60ZR17 Rear Tire | $234.95 |
| 0317-0289 | Trailrider 180/55ZR17 Rear Tire | $253.95 |
| 0317-0291 | Scorpion Trail II 130/80R17 Rear Tire | $240.95 |
| 0317-0292 | Scorpion Trail II 140/80R17 Rear Tire | $247.95 |
| 0317-0293 | Scorpion Trail II 150/70R17 Rear Tire | $263.95 |
| 0317-0294 | Scorpion Trail II 160/60ZR17 Rear Tire | $260.95 |
| 0317-0296 | Scorpion Trail II 180/55ZR17 Rear Tire | $283.95 |
| 0317-0297 | Scorpion Trail II 190/55ZR17 Rear Tire | $316.95 |
| 0317-0313 | Anakee Wild 150/70R17 Rear Tire | $269.95 |
| 0317-0314 | Anakee Wild 170/60R17 Rear Tire | $277.95 |
| 0317-0315 | Trailsmart 120/90-17 Rear Tire | $231.95 |
| 0317-0316 | Trailsmart 130/80-17 Rear Tire | $215.95 |
| 0317-0317 | Trailsmart 130/80R17 Rear Tire | $245.95 |
| 0317-0318 | Trailsmart 140/80r17 Rear Tire | $252.95 |
| 0317-0319 | Trailsmart 150/70R17 Rear Tire | $271.95 |
| 0317-0320 | Trailsmart 170/60R17 Rear Tire | $279.95 |
| 0317-0321 | Trailsmart 150/70R18 Rear Tire | $257.95 |
| 0317-0322 | Conti Escape 120/90-17 Rear Tire | $168.35 |
| 0317-0323 | Conti Escape 130/80-17 Rear Tire | $193.05 |
| 0317-0324 | Conti Escape 140/80-17 Rear Tire | $189.15 |
| 0317-0325 | Conti Escape 140/80-18 Rear Tire | $213.85 |
| 0317-0326 | Tourance Next 170/60ZR17 Rear Tire | $272.95 |
| 0317-0332 | MT 60 120/90-17 Rear Tire | $238.95 |
| 0317-0333 | MT 60 140/80-17 Rear Tire | $238.95 |
| 0317-0336 | Trailrider 120/70ZR19 Front Tire | $214.95 |
| 0317-0337 | Trailrider 170/60ZR17 Rear Tire | $244.95 |
| 0317-0345 | K678 Big Block Paver 130/80B17 Rear Tire | $111.95 |
| 0317-0346 | K678 Big Block Paver 140/80B18 Rear Tire | $117.95 |
| 0317-0347 | K678 Big Block Paver 150/70B17 Rear Tire | $162.95 |
| 0317-0348 | K678 Big Block Paver 150/70B18 Rear Tire | $170.95 |
| 0317-0349 | K678 Big Block Paver 170/60B17 Rear Tire | $182.95 |
| 0317-0350 | Tourance Next 180/55ZR17 Rear Tire | $266.95 |
| 0317-0351 | Enduro 3 Sahara 120/80-18 Rear Tire | $206.95 |
| 0317-0352 | Tourance 170/60R17 Front Tire | $219.95 |
| 0317-0353 | Tourance Next 150/70R18 Rear Tire | $255.95 |
| 0317-0354 | Scorpion Trail II 170/60R17 Rear Tire | $315.95 |
| 0317-0355 | Scorpion Trail II 170/60ZR17 Rear Tire | $277.95 |
| 0317-0356 | Scorpion Trail II 150/70R18 Rear Tire | $260.95 |
| 0317-0357 | Scorpion Rally STR 170/60R17 Rear Tire | $315.95 |
| 0317-0358 | Anakee Wild 140/80-17 Rear Tire | $202.95 |
| 0317-0359 | Anakee Wild 130/80-17 Rear Tire | $193.95 |
| 0317-0360 | BW502 Battle Wing 150/70R17 Rear Tire | $286.95 |
| 0317-0361 | TW152 Trail Wing 140/80R17 Rear Tire | $215.95 |
| 0317-0371 | Trekrider 130/80-17 Rear Tire | $189.95 |
| 0317-0372 | Trekrider 140/80-17 Rear Tire | $199.95 |
| 0317-0373 | Trekrider 140/80-18 Rear Tire | $205.95 |
| 0317-0374 | Trekrider 150/70-17 Rear Tire | $210.95 |
| 0317-0384 | Scorpion Rally STR 150/70R17 Rear Tire | $223.95 |
| 0317-0385 | Scorpion Rally STR 150/70R18 Rear Tire | $230.95 |
| 0317-0386 | Anakee Wild 130/80-18 Rear Tire | $197.95 |
| 0317-0387 | Trailrider 150/70R18 Rear Tire | $232.95 |
| 0317-0390 | Anakee Wild 150/70R18 Rear Tire | $277.95 |
| 0317-0391 | Anakee Wild 110/80-18 Rear Tire | $188.95 |
| 0317-0392 | Anakee Wild 120/80-18 Rear Tire | $193.95 |
| 0317-0394 | Karoo Street 150/70R17 Rear Tire | $223.95 |
| 0317-0395 | Karoo Street 170/60R17 Rear Tire | $263.95 |
| 0317-0396 | Karoo Street 150/70R18 Rear Tire | $223.95 |
| 0317-0399 | MT 60 RS 120/70ZR18 Front Tire | $259.95 |
| 0317-0400 | MT 60 150/80B16 Rear Tire | $230.95 |
| 0317-0409 | A41 Battlax Adventure 140/80R17 Rear Tire | $217.95 |
| 0317-0410 | A41 Battlax Adventure 150/70R17 Rear Tire | $235.95 |
| 0317-0411 | A41 Battlax Adventure 160/60ZR17 Rear Tire | $223.95 |
| 0317-0412 | A41 Battlax Adventure 170/60R17 Rear Tire | $248.95 |
| 0317-0413 | A41 Battlax Adventure 170/60ZR17 Rear Tire | $248.95 |
| 0317-0414 | A41 Battlax Adventure 180/55ZR17 Rear Tire | $263.95 |
| 0317-0415 | A41 Battlax Adventure 190/55ZR17 Rear Tire | $284.95 |
| 0317-0416 | A41 Battlax Adventure 150/70ZR18 Rear Tire | $282.56 |
| 0317-0423 | Karoo™ Extreme 140/80-18 Rear Tire | $187.95 |
| 0317-0433 | A41 Battlax Adventure 190/55ZR17 Rear Tire | $284.98 |
| 0317-0435 | 150/70R17 69V Tubeless Road 5 Trail Rear Tire | $297.95 |
| 0317-0436 | Karoo™ Extreme 150/70R18 Rear Tire | $227.95 |
| 0317-0437 | Karoo™ Street 130/80R18 Rear Tire | $204.95 |
| 0317-0438 | Karoo™ Street 140/80R17 Rear Tire | $214.95 |
| 0317-0439 | Karoo™ Street 180/55R17 Rear Tire | $317.95 |
| 0317-0441 | Trail Attack 3 130/80-17 Rear Tire | $190.08 |
| 0317-0442 | Trail Attack 3 130/80R17 Rear Tire | $256.00 |
| 0317-0443 | Trail Attack 3 140/80R17 Rear Tire | $274.56 |
| 0317-0444 | Trail Attack 3 140/80-18 Rear Tire | $240.64 |
| 0317-0445 | Trail Attack 3 150/70R17 Rear Tire | $301.44 |
| 0317-0446 | Trail Attack 3 150/70ZR18 Rear Tire | $299.00 |
| 0317-0447 | Trail Attack 3 160/60ZR17 Rear Tire | $328.75 |
| 0317-0448 | Trail Attack 3 170/60R17 Rear Tire | $307.20 |
| 0317-0449 | Trail Attack 3 170/60ZR17 Rear Tire | $311.04 |
| 0317-0450 | Trail Attack 3 180/55ZR17 Rear Tire | $348.80 |
| 0340-0002 | B03 Hoop 110/90-13 Front Tire | $119.95 |
| 0340-0006 | K62 3.50-10 Front/Rear Tire | $135.89 |
| 0340-0008 | S1 100/90-10 Front/Rear Tire | $60.95 |
| 0340-0009 | S83 3.00-10 Front/Rear Tire | $47.95 |
| 0340-0010 | S83 100/90-10 Front/Rear Tire | $51.95 |
| 0340-0011 | Bopper 120/90-10 Front/Rear Tire | $60.95 |
| 0340-0012 | Bopper 130/90-10 Front/Rear Tire | $60.95 |
| 0340-0029 | MB-99 120/90-10 Front/Rear Tire | $43.95 |
| 0340-0030 | MB-99 130/90-10 Front/Rear Tire | $47.95 |
| 0340-0037 | ML16 4.00-10 Rear Tire | $86.95 |
| 0340-0043 | AM63 Viper Stryke 110/90-13 Front Tire | $64.95 |
| 0340-0045 | AM63 Viper Stryke 120/70-14 Front Tire | $64.95 |
| 0340-0047 | AM63 Viper Stryke 120/80-14 Front Tire | $78.95 |
| 0340-0050 | AM63 Viper Stryke 110/70-16 Front Tire | $84.95 |
| 0340-0052 | AM63 Viper Stryke 130/70-13 Rear Tire | $72.95 |
| 0340-0053 | AM63 Viper Stryke 150/70-13 Rear Tire | $91.95 |
| 0340-0057 | AM63 Viper Stryke 120/80-16 Rear Tire | $108.95 |
| 0340-0058 | AM63 Viper Stryke 140/70-16 Rear Tire | $129.95 |
| 0340-0060 | AM63 Viper Stryke 130/70-12 Front/Rear Tire | $59.95 |
| 0340-0061 | AM63 Viper Stryke 130/60-13 Front/Rear Tire | $65.95 |
| 0340-0075 | ME7 Teen 130/70-10 Front/Rear/Trailer Tire | $61.95 |
| 0340-0076 | Zippy 1 120/70-12 Front/Rear Tire | $82.46 |
| 0340-0077 | Zippy 1 130/70-12 Front/Rear Tire | $89.11 |
| 0340-0088 | S1 110/80-10 Front/Rear Tire | $66.95 |
| 0340-0119 | B03 Hoop 120/80-14 Front Tire | $133.95 |
| 0340-0120 | B02 Hoop 150/70-13 Rear Tire | $173.95 |
| 0340-0125 | HF290 3.00-10 Front/Rear Tire | $38.95 |
| 0340-0126 | HF290 3.50-10 Front/Rear Tire | $49.95 |
| 0340-0127 | HF290 120/90-10 Front/Rear Tire | $66.95 |
| 0340-0128 | HF290 130/90-10 Front/Rear Tire | $71.95 |
| 0340-0129 | HF294 3.00-10 Front/Rear Tire | $33.95 |
| 0340-0130 | HF294 3.50-10 Front/Rear Tire | $44.95 |
| 0340-0131 | HF903 120/90-10 Front/Rear Tire | $63.95 |
| 0340-0132 | HF912A 110/70-12 Front/Rear Tire | $48.95 |
| 0340-0138 | ME7 Teen 100/80-10 Front/Rear Tire | $98.95 |
| 0340-0143 | Feelfree 120/80-14 Front Tire | $106.95 |
| 0340-0144 | Feelfree 150/70-13 Rear Tire | $116.95 |
| 0340-0145 | Feelfree 120/70R15 Front Tire | $164.95 |
| 0340-0146 | Feelfree 160/60R14 Rear Tire | $211.95 |
| 0340-0147 | Feelfree 160/60R15 Rear Tire | $225.95 |
| 0340-0148 | Feelfree 130/80-16 Rear Tire | $132.95 |
| 0340-0150 | Feelfree 140/70-16 Rear Tire | $164.95 |
| 0340-0151 | Feelfree 110/70-16 Front Tire | $133.95 |
| 0340-0152 | Feelfree 150/70-14 Rear Tire | $166.95 |
| 0340-0153 | Feelfree 110/70-16 Front Tire | $139.95 |
| 0340-0154 | Feelfree 110/90-13 Front Tire | $91.95 |
| 0340-0155 | Feelfree 130/70-13 Rear Tire | $109.95 |
| 0340-0172 | SS-530 100/80-16 Front Tire | $66.95 |
| 0340-0173 | SS-530 120/80-16 Rear Tire | $69.95 |
| 0340-0317 | City Grip 120/70-12 Front Tire | $78.95 |
| 0340-0319 | City Grip 120/70-15 Front Tire | $102.95 |
| 0340-0321 | City Grip 110/70-16 Front Tire | $108.95 |
| 0340-0322 | City Grip 110/90-13 Front Tire | $83.95 |
| 0340-0323 | City Grip 120/70-14 Front Tire | $80.95 |
| 0340-0324 | City Grip 130/70-12 Rear Tire | $95.95 |
| 0340-0325 | City Grip 150/70-14 Rear Tire | $131.95 |
| 0340-0326 | City Grip 140/70-16 Rear Tire | $148.95 |
| 0340-0327 | City Grip 140/60-14 Rear Tire | $110.95 |
| 0340-0328 | City Grip 140/70-14 Rear Tire | $114.95 |
| 0340-0329 | City Grip 130/70-13 Rear Tire | $99.95 |
| 0340-0330 | City Grip 140/60-13 Rear Tire | $95.95 |
| 0340-0331 | City Grip 130/70-16 Rear Tire | $116.95 |
| 0340-0357 | SS-540 110/70-12 Front Tire | $52.95 |
| 0340-0358 | SS-540 120/70-12 Rear Tire | $57.95 |
| 0340-0376 | SS-560 90/90-14 Front Tire | $53.95 |
| 0340-0377 | SS-560 100/90-14 Rear Tire | $62.95 |
| 0340-0392 | Power Pure SC 110/90-13 Front Tire | $91.95 |
| 0340-0394 | Power Pure SC 120/80-14 Front Tire | $123.95 |
| 0340-0395 | Power Pure SC 130/70-12 Rear Tire | $83.95 |
| 0340-0396 | Power Pure SC 140/70-12 Rear Tire | $81.95 |
| 0340-0398 | Power Pure SC 130/70-13 Rear Tire | $87.95 |
| 0340-0399 | Power Pure SC 140/60-13 Rear Tire | $99.95 |
| 0340-0400 | Power Pure SC 150/70-13 Rear Tire | $91.95 |
| 0340-0404 | SL36 Synergy 140/60-12 Front/Rear Tire | $102.95 |
| 0340-0405 | ME 1 3.00-10 Front/Rear Tire | $48.95 |
| 0340-0406 | ME 1 3.50-10 Front/Rear Tire | $54.95 |
| 0340-0407 | ME 1 90/90-10 Front/Rear Tire | $45.95 |
| 0340-0408 | ME7 Teen 120/90-10 Front/Rear Tire | $60.95 |
| 0340-0409 | MB-90 3.00-10 Front/Rear Tire | $31.95 |
| 0340-0410 | MB-90 3.50-10 Front/Rear Tire | $40.95 |
| 0340-0411 | MB-90 80/90-10 Front/Rear Tire | $31.95 |
| 0340-0412 | MB-90 80/100-10 Front/Rear Tire | $31.95 |
| 0340-0413 | MB-90 90/90-10 Front/Rear Tire | $36.95 |
| 0340-0414 | MB-90 100/90-10 Front/Rear Tire | $48.95 |
| 0340-0442 | Power Pure SC 120/70-13 Front Tire | $89.95 |
| 0340-0443 | Power Pure SC 120/70-15 Front Tire | $137.95 |
| 0340-0446 | Power Pure SC 130/80-15 Rear Tire | $139.95 |
| 0340-0447 | City Grip 90/90-14 Front Tire | $76.95 |
| 0340-0448 | City Grip120/70-10 Rear Tire | $78.95 |
| 0340-0449 | City Grip 100/90-14 Rear Tire | $80.95 |
| 0340-0452 | TT93GP 100/90-12 Front/Rear Tire | $126.95 |
| 0340-0453 | TT93GP 120/80-12 Front/Rear Tire | $137.95 |
| 0340-0458 | Power Pure SC 130/60-13 Front/Rear Tire | $91.95 |
| 0340-0459 | City Grip 110/70-11 Front Tire | $87.95 |
| 0340-0461 | City Grip 90/80-16 Front Tire | $76.95 |
| 0340-0462 | City Grip 120/70-16 Front Tire | $110.95 |
| 0340-0463 | City Grip 150/70-13 Rear Tire | $80.95 |
| 0340-0464 | City Grip 110/80-14 Rear Tire | $99.95 |
| 0340-0466 | City Grip 140/70-15 Rear Tire | $114.95 |
| 0340-0467 | City Grip 120/80-16 Rear Tire | $116.95 |
| 0340-0519 | City Grip 100/80-16 Front Tire | $104.95 |
| 0340-0562 | City Grip 120/70-11 Rear Tire | $76.95 |
| 0340-0568 | S1 3.00-10 Front/Rear Tire | $55.95 |
| 0340-0569 | S1 3.50-10 Front/Rear Tire | $59.95 |
| 0340-0570 | S1 100/80-10 Front/Rear Tire | $64.95 |
| 0340-0666 | ST108 120/70-12 Front/Rear Tire | $35.95 |
| 0340-0667 | ST108 130/70-12 Front/Rear Tire | $39.95 |
| 0340-0675 | MB-57 110/90-10 Front/Rear Tire | $58.95 |
| 0340-0680 | MB-99 110/90-13 Front/Rear Tire | $54.95 |
| 0340-0681 | MB-99 130/70-12 Front/Rear Tire | $52.95 |
| 0340-0682 | NR-77 120/70-12 Front Tire | $55.95 |
| 0340-0683 | NR-77 130/70-12 Rear Tire | $61.95 |
| 0340-0684 | SS-560 120/70-14 Front Tire | $69.95 |
| 0340-0685 | SS-560 140/70-13 Rear Tire | $84.95 |
| 0340-0686 | City Grip 100/80-10 Front/Rear Tire | $80.95 |
| 0340-0687 | SL60 120/80-12 Front/Rear Tire | $89.95 |
| 0340-0688 | SL60 130/80-12 Front/Rear Tire | $95.95 |
| 0340-0794 | AM63 Viper Stryke 80/90-14 Front Tire | $58.95 |
| 0340-0800 | AM63 Viper Stryke 3.50-10 Front/Rear Tire | $54.95 |
| 0340-0801 | AM63 Viper Stryke 90/90-10 Front/Rear Tire | $55.95 |
| 0340-0802 | AM63 Viper Stryke 90/90-14 Front/Rear Tire | $67.95 |
| 0340-0803 | AM63 Viper Stryke 100/90-10 Front/Rear Tire | $59.95 |
| 0340-0808 | Power Pure SC 120/70-12 Front/Rear Tire | $76.95 |
| 0340-0809 | Feelfree 100/80-16 Front TIre | $121.95 |
| 0340-0810 | Diablo Rosso Scooter 120/70R14 Front Tire | $131.95 |
| 0340-0813 | Diablo Rosso Scooter 160/60R15 Rear Tire | $210.95 |
| 0340-0815 | City Grip 110/70-13 Front Tire | $85.95 |
| 0340-0824 | Diablo Rosso Scooter 150/70-13 Rear Tire | $110.95 |
| 0340-0825 | Diablo Rosso Scooter 150/70-14 Rear Tire | $157.95 |
| 0340-0826 | Pilot Road 4 160/60R14 Rear Tire | $211.95 |
| 0340-0827 | Pilot Road 4 120/70R15 Front Tire | $171.95 |
| 0340-0828 | Pilot Road 4 160/60R15 Rear Tire | $221.95 |
| 0340-0829 | Scootsmart 120/70-12 Front Tire | $72.95 |
| 0340-0830 | Scootsmart 120/70-13 Front Tire | $89.95 |
| 0340-0831 | Scootsmart 120/80-14 Front Tire | $109.95 |
| 0340-0832 | Scootsmart 130/70-12 Rear Tire | $77.95 |
| 0340-0833 | Scootsmart 130/70-13 Rear Tire | $97.95 |
| 0340-0834 | Scootsmart 150/70-13 Rear Tire | $100.95 |
| 0340-0837 | City Grip 110/90-12 Front Tire | $80.95 |
| 0340-0838 | Power Pure SC 110/70-12 Front Tire | $78.95 |
| 0340-0840 | SL38 Unico 110/70-11 Front/Rear Tire | $100.95 |
| 0340-0841 | Angel Scooter 120/70-11 Rear Tire | $73.95 |
| 0340-0842 | Angel Scooter 120/70-12 Rear Tire | $77.95 |
| 0340-0843 | Angel Scooter 120/80-14 Rear Tire | $118.95 |
| 0340-0844 | Angel Scooter 120/80-16 Rear Tire | $113.95 |
| 0340-0845 | Angel Scooter 130/60-13 Rear Tire | $96.95 |
| 0340-0846 | Angel Scooter 130/70-12 Rear Tire | $92.95 |
| 0340-0847 | Angel Scooter 130/70-13 Rear Tire | $95.95 |
| 0340-0848 | Angel Scooter 140/60-13 Rear Tire | $95.95 |
| 0340-0849 | Angel Scooter 140/70-14 Rear Tire | $112.95 |
| 0340-0850 | Angel Scooter 140/70-16 Rear Tire | $143.95 |
| 0340-0851 | Angel Scooter 150/70-14 Rear Tire | $125.95 |
| 0340-0852 | Angel Scooter 140/70-13 Rear Tire | $94.95 |
| 0340-0853 | Angel Scooter 150/70-13 Rear Tire | $90.95 |
| 0340-0854 | Angel Scooter 100/80-16 Front Tire | $92.95 |
| 0340-0855 | Angel Scooter 110/70-11 Front Tire | $83.95 |
| 0340-0856 | Angel Scooter 110/70-12 Front Tire | $76.95 |
| 0340-0857 | Angel Scooter 110/70-16 Front Tire | $104.95 |
| 0340-0858 | Angel Scooter 110/90-13 Front Tire | $83.95 |
| 0340-0859 | Angel Scooter 120/70-12 Front Tire | $73.95 |
| 0340-0860 | Angel Scooter 120/70-13 Front Tire | $83.95 |
| 0340-0861 | Angel Scooter 120/70-14 Front Tire | $78.95 |
| 0340-0862 | Angel Scooter 120/70-15 Front Tire | $103.95 |
| 0340-0863 | Angel Scooter 3.00-10 Front Tire | $47.95 |
| 0340-0864 | Angel Scooter 3.50-10 Front Tire | $57.95 |
| 0340-0865 | Angel Scooter 80/100-10 Front Tire | $47.95 |
| 0340-0866 | Angel Scooter 90/90-10 Front Tire | $47.95 |
| 0340-0867 | Diablo Rosso Scooter 130/70-12 Rear Tire | $99.95 |
| 0340-0868 | Diablo Rosso Scooter 110/70-12 Front Tire | $83.95 |
| 0340-0869 | Diablo Rosso Scooter 120/70-12 Front Tire | $90.95 |
| 0340-0872 | KD1 Kwick 100/90-12 Front Tire | $51.95 |
| 0340-0873 | KD1 Kwick 110/70-12 Front Tire | $46.95 |
| 0340-0874 | KD1 Kwick 120/70-12 Front Tire | $48.95 |
| 0340-0875 | KD1 Kwick 120/70-12 Rear Tire | $48.95 |
| 0340-0876 | KD1 Kwick 120/80-12 Rear Tire | $60.95 |
| 0340-0877 | KD1 Kwick 130/70-12 Rear Tire | $53.95 |
| 0340-0878 | Angel Scooter 110/90-12 Front Tire | $81.95 |
| 0340-0879 | Angel Scooter 100/90-10 Rear Tire | $48.95 |
| 0340-0880 | Angel Scooter 140/70-12 Rear Tire | $77.95 |
| 0340-0881 | Angel Scooter 100/80-14 Rear Tire | $91.95 |
| 0340-0882 | Angel Scooter 100/90-14 Rear Tire | $79.95 |
| 0340-0883 | Angel Scooter 110/80-14 Rear Tire | $98.95 |
| 0340-0884 | Angel Scooter 140/60-14 Rear Tire | $110.95 |
| 0340-0885 | Angel Scooter 140/80-15 Rear Tire | $104.95 |
| 0340-0886 | Angel Scooter 130/70-16 Rear Tire | $115.95 |
| 0340-0887 | Angel Scooter 110/70-13 Front Tire | $85.95 |
| 0340-0888 | Angel Scooter 80/80-14 Front Tire | $41.95 |
| 0340-0889 | Angel Scooter 90/80-14 Front Tire | $44.95 |
| 0340-0890 | Angel Scooter 90/80-16 Front Tire | $70.95 |
| 0340-0894 | Contiscoot 110/70-12 Front Tire | $71.82 |
| 0340-0895 | Contiscoot 120/70-12 Front Tire | $87.12 |
| 0340-0896 | Contiscoot 120/70-12 Rear Tire | $91.11 |
| 0340-0897 | Contiscoot 130/70-12 Rear Tire | $95.10 |
| 0340-0898 | Contiscoot 110/70-13 Front Tire | $75.15 |
| 0340-0899 | Contiscoot 110/90-13 Front Tire | $79.80 |
| 0340-0900 | Contiscoot 120/70-13 Front Tire | $83.13 |
| 0340-0901 | Contiscoot 120/70-13 Rear Tire | $96.43 |
| 0340-0902 | Contiscoot 130/70-13 Rear Tire | $85.79 |
| 0340-0903 | Contiscoot 140/60-13 Rear Tire | $88.45 |
| 0340-0904 | Contiscoot 80/90-14 Front Tire | $71.82 |
| 0340-0905 | Contiscoot 90/90-14 Front Tire | $74.48 |
| 0340-0906 | Contiscoot 120/70-14 Front Tire | $83.79 |
| 0340-0907 | Contiscoot 120/80-14 Front Tire | $91.11 |
| 0340-0909 | Contiscoot 100/80-14 Rear Tire | $74.48 |
| 0340-0910 | Contiscoot 100/90-14 Rear Tire | $83.79 |
| 0340-0911 | Contiscoot 140/70-14 Rear Tire | $95.10 |
| 0340-0912 | Contiscoot 120/70-15 Front Tire | $83.79 |
| 0340-0913 | Contiscoot 140/70-15 Rear Tire | $106.40 |
| 0340-0914 | Contiscoot 90/80-16 Front Tire | $83.79 |
| 0340-0915 | Contiscoot 110/70-16 Front Tire | $97.09 |
| 0340-0916 | Contiscoot 100/80-16 Front Tire | $81.13 |
| 0340-0918 | Contiscoot 120/80-16 Rear Tire | $93.77 |
| 0340-0919 | Contiscoot 130/70-16 Rear Tire | $103.74 |
| 0341-0007 | NR-58 2.00-17 Front/Rear Tire | $17.95 |
| 0341-0008 | NR-53 2.25-17 Front/Rear Tire | $21.95 |
| 0341-0010 | NR-53 2.50-17 Front/Rear Tire | $26.95 |
| 0341-0011 | NR-53 2.50-18 Front/Rear Tire | $27.95 |
| 0341-0012 | NR-53 2.75-17 Front/Rear Tire | $32.95 |
| 0341-0013 | NR-53 3.00-18 Front/Rear Tire | $36.95 |
| 0341-0020 | SS-530 110/90-13 Front Tire | $98.95 |
| 0341-0021 | SS-530 120/80-14 Front Tire | $122.95 |
| 0341-0023 | SS-530 150/70-13 Rear Tire | $128.95 |
| 0341-0024 | NR-77 70/90-14 Front Tire | $27.95 |
| 0341-0025 | NR-77 80/90-14 Rear Tire | $31.95 |
| 0341-0066 | MT15 Mandrake 90/80-16 Rear Tire | $59.95 |
| 0341-0067 | MT15 Mandrake 110/80-14 Front Tire | $61.95 |
| 0341-0085 | NR-53 90/80-17 Front Tire | $35.95 |
| 0341-0086 | NR-77 80/90-17 Rear Tire | $42.95 |
| 0341-0087 | NR-73 90/90-14 Front/Rear Tire | $38.95 |
| 0341-0088 | NR-53 2.75-18 Front/Rear Tire | $33.95 |
| 0341-0090 | NR-45 90/90-17 Front Tire | $44.95 |
| 0341-0092 | NR-64 110/80-17 Front/Rear Tire | $52.95 |
| 0341-0127 | City Demon 2.25-17 Front Tire | $41.95 |
| 0341-0128 | City Demon 2.50-17 Rear Tire | $43.95 |
| 0341-0129 | City Pro 2.25-17 Front/Rear Tire | $41.95 |
| 0341-0130 | City Pro 2.50-17 Front/Rear Tire | $43.95 |
| 0341-0131 | City Pro 2.75-17 Front/Rear Tire | $43.95 |
| 0341-0132 | City Pro 80/90-17 Front/Rear Tire | $55.95 |
| 0341-0133 | City Pro 2.75-18 Front Tire | $47.95 |
| 0341-0134 | City Pro 90/90-18 Front/Rear Tire | $57.95 |
| 110-10120 | Tourance 130/80R17 Rear Tire | $172.95 |
| 110-10121 | Tourance 140/80R17 Rear Tire | $187.95 |
| 110-10124 | Tourance 100/90-19 Front Tire | $150.95 |
| 110-10126 | Tourance 90/90-21 Front Tire | $120.95 |
| 110-10409 | ME880 Marathon 120/90B18 Front Tire | $209.95 |
| 110-10429 | ME880 Marathon 140/80B17 Rear Tire | $297.95 |
| 110-11278 | Tourance 110/80R19 Front Tire | $167.95 |
| 110-11279 | Tourance 150/70R17 Rear Tire | $197.95 |
| 110-2925 | Block-K 4.00P-18 Sidecar Tire | $171.95 |
| 110-5124 | ME77 4.00-18 Rear Tire | $178.95 |
| 110-6252 | Enduro 3 Sahara 4.00-18 Rear Tire | $204.95 |
| 1342100 | Sport Demon 110/90-16 Front Tire | $163.95 |
| 1342200 | Sport Demon 120/80-16 Front Tire | $177.95 |
| 1342300 | Sport Demon 150/80-16 Rear Tire | $232.95 |
| 1342600 | Sport Demon 140/80-17 Rear Tire | $216.95 |
| 1343100 | Sport Demon 130/70-17 Rear Tire | $201.95 |
| 1343200 | Sport Demon 130/80-17 Rear Tire | $202.95 |
| 1343400 | Sport Demon 130/70-18 Rear Tire | $199.95 |
| 1403100 | Sport Demon 100/90-16 Front Tire | $152.95 |
| 1403600 | Sport Demon 130/90-16 Rear Tire | $209.95 |
| 1403800 | Sport Demon 130/90-17 Rear Tire | $211.95 |
| 1404200 | Sport Demon 110/80-18 Front Tire | $167.95 |
| 1404400 | Sport Demon 110/90-18 Front Tire | $180.95 |
| 1404500 | Sport Demon 110/90-18 Rear Tire | $179.95 |
| 1404600 | Sport Demon 120/80-18 Rear Tire | $183.95 |
| 1404700 | Sport Demon 120/90-18 Rear Tire | $198.95 |
| 1405000 | Sport Demon 140/70-18 Rear Tire | $217.95 |
| 1405200 | Sport Demon 100/90-19 Front Tire | $181.95 |
| 1430400 | Diablo 160/60ZR17 Rear Tire | $151.95 |
| 1430700 | Diablo 120/70ZR17 Front Tire | $118.95 |
| 248591 | Conti Escape 130/80-17 Rear Tire | $193.05 |
| 248610 | Conti Escape 90/90-21 Front Tire | $154.70 |
| 3001-31 | D207ZR 180/55ZR18 Rear Tire | $355.95 |
| 3016-19 | D401 90/90-19 Front Tire | $168.95 |
| 3016-40 | D401 130/90B16 Rear Tire | $206.95 |
| 3017-63 | D402 MH90-21 Front Tire | $167.95 |
| 3017-91 | D402 MT90B16 Rear Tire | $234.95 |
| 3018-91 | D402 MT90B16 Rear Tire | $267.95 |
| 3019-23 | D402 MU85B16 Rear Tire | $290.95 |
| 3019-91 | D402 MT90B16 Rear Tire | $277.95 |
| 3020-91 | D402 MT90B16 Front Tire | $199.95 |
| 3021-91 | D402 MT90B16 Front Tire | $234.95 |
| 3022-91 | D402 MT90B16 Front Tire | $243.95 |
| 3023-25 | K591 100/90-19 Front Tire | $189.95 |
| 3023-40 | K591 130/90B16 Rear Tire | $218.95 |
| 3023-91 | K591 150/80B16 Rear Tire | $261.95 |
| 3023-96 | K591 160/70B17 Rear Tire | $279.95 |
| 3024-78 | D250 130/70R18 Front Tire | $307.95 |
| 3025-78 | D251 130/70R18 Front Tire | $297.95 |
| 3025-82 | D251 180/70R16 Rear Tire | $404.95 |
| 3025-92 | D251 150/80R17 Front Tire | $356.95 |
| 3026-96 | D417 160/80B16 Rear Tire | $362.95 |
| 3259-85 | K555 140/80B15 Rear Tire | $208.95 |
| 3259-90 | K555 150/80-15 Rear Tire | $256.95 |
| 32DY-75 | K555 120/80-17 Front Tire | $196.95 |
| 32KU-68 | D206 170/70R16 Rear Tire | $428.95 |
| 32KU-83 | D206 130/80R18 Front Tire | $346.95 |
| 32KY-40 | D404 130/90-16 Front Tire | $117.95 |
| 32KY-91 | D404 150/80-16 Front Tire | $149.95 |
| 32NI-50 | D404 150/90-15 Rear Tire | $154.95 |
| 32NM-50 | D404 150/90-15 Rear Tire | $192.95 |
| 32NM-91 | D404 150/80-16 Front Tire | $203.95 |
| 32PU-62 | K630 100/80-16 Front Tire | $135.95 |
| 32PU-80 | K630 130/80-16 Rear Tire | $173.95 |
| 32QF-62 | K330 100/80-16 Front Tire | $148.95 |
| 32QF-68 | K330 120/80-16 Rear Tire | $183.95 |
| 3323-70 | K505 110/80-18 Front Tire | $193.95 |
| 3326-87 | K505 140/70-17 Rear Tire | $215.95 |
| 3336-27 | D220 130/70R17 Front Tire | $259.95 |
| 3336-77 | D220 120/70ZR18 Front Tire | $290.95 |
| 3336-82 | D220 200/50ZR17 Rear Tire | $449.95 |
| 3336-84 | D220 170/60R17 Rear Tire | $361.95 |
| 4009-36 | K177 120/90-18 Front Tire | $269.95 |
| 4015-92 | D404 150/80-17 Front Tire | $148.95 |
| 4015-98 | K555 170/80-15 Rear Tire | $297.95 |
| 4016-87 | D404 140/80-17 Front Tire | $150.95 |
| 4019-98 | K555 170/80-15 Rear Tire | $320.95 |
| 4061-36 | K177 120/90-18 Front Tire | $261.95 |
| 4177-40 | Cruisemax 130/90-16 Front Tire | $250.95 |
| 4180-91 | Cruisemax 150/80-16 Rear Tire | $280.95 |
| 4183-98 | K555 170/80-15 Rear Tire | $315.95 |
| 4200-25 | F24 100/90-19 Front Tire | $155.95 |
| 4202-23 | K70 3.25-19 Front Tire | $128.95 |
| 4202-45 | K70 4.00-18 Rear Tire | $136.95 |
| 4206-54 | K81 4.10-19 Front/Rear Tire | $188.95 |
| 4213-50 | K525 150/90-15 Rear Tire | $293.95 |
| 4257-30 | F20 110/90-18 Front Tire | $195.95 |
| 4292-80 | K81 4.25/85-18 Front/Rear Tire | $187.95 |
| 97100 | Zippy 1 3.00-10 Front/Rear Tire | $63.84 |
| 97101 | Zippy 1 3.50-10 Front/Rear Tire | $71.82 |
| 97110 | K112 Conti Twins MT90-16 Rear Tire | $231.78 |
| 97190 | RB2 Conti Twin 3.25-19 Front Tire | $161.93 |
| 97308 | K112 Conti Twins 4.00-18 Rear Tire | $195.58 |
| 97388 | TKC80 Twinduro 110/80B19 Front Tire | $219.30 |
| 97391 | TKC80 Twinduro 90/90S-21 Front Tire | $154.16 |
| 97394 | TKC80 Twinduro 130/80-17 Rear Tire | $211.56 |
| 97395 | TKC80 Twinduro 120/90-18 Rear Tire | $174.15 |
| 97396 | TKC80 Twinduro 140/80-18 Rear Tire | $186.41 |
| 97398 | TKC80 Twinduro 150/70B17 Rear Tire | $270.90 |
| 97946 | TKV11 Conti Ultra 110/90-16 Front Tire | $154.16 |
| 97953 | TKV11 Conti Ultra 90/90-18 Front Tire | $149.64 |
| 97954 | TKV11 Conti Ultra 100/90-18 Front Tire | $149.64 |
| 97960 | TKV12 Conti Ultra 130/90-16 Rear Tire | $185.12 |
| 97961 | TKV12 Conti Ultra 110/90-18 Rear Tire | $188.99 |
| AV-086 | AM20 130/90-16 Front Tire | $183.95 |
| AV-400 | AM7 Safety Mileage 3.50-19 Rear Tire | $163.95 |
| AV001 | AM6 Speedmaster 3.25-19 Front Tire | $140.95 |
| AV002 | AM6 Speedmaster 3.50-19 Front Tire | $142.95 |
| AV003 | AM6 Speedmaster 3.00-21 Front Tire | $142.95 |
| AV004 | AM7 Safety Mileage 5.00-16 Rear Tire | $222.95 |
| AV005 | AM7 Safety Mileage 4.00-18 Rear Tire | $198.95 |
| AV006 | Sidecar Triple Duty 3.50-19 Sidecar Tire | $184.95 |
| AV007 | AM9 4.10-19 Front/Rear Tire | $189.95 |
| AV026 | AM20 90/90-19 Front Tire | $153.95 |
| AV029 | AM20 90/90-21 Front Tire | $162.95 |
| AV040 | AM21 MT90-16 Rear Tire | $191.95 |
| B1120 | S11 Spitfire 100/90-18 Front Tire | $115.95 |
| B1125 | S11 Spitfire 110/90-18 Front Tire | $122.95 |
| B1140 | S11 Spitfire 90/90-19 Front Tire | $124.95 |
| B1150 | S11 Spitfire 100/90-19 Front Tire | $122.95 |
| B2120 | S11 Spitfire 130/90-16 Rear Tire | $144.95 |
| B2140 | S11 Spitfire 110/90-18 Rear Tire | $142.95 |
| BAX4500 | BT-45 Battlax 100/90-16 Front Tire | $149.95 |
| BAX4504 | BT-45 Battlax 120/70-17 Front Tire | $189.95 |
| BAX4507 | BT-45 Battlax 100/80-18 Front Tire | $156.95 |
| BAX4522 | BT-45 Battlax 120/80-17 Rear Tire | $161.95 |
| BAX4527 | BT-45 Battlax 110/90-18 Rear Tire | $149.95 |
| BAX4528 | BT-45 Battlax 110/80-18 Rear Tire | $145.95 |
| BAX4529 | BT-45 Battlax 120/80-18 Rear Tire | $147.95 |
| BAX4530 | BT-45 Battlax 130/70-18 Rear Tire | $184.95 |
| BAX7010 | G701 Exedra 150/80R17 Front Tire | $240.95 |
| BAX7020 | G702 Exedra 180/70R16 Rear Tire | $272.95 |
| BH-0100 | B01 Hoop 2.75-10 Front/Rear Tire | $49.95 |
| BH-0140 | B01 Hoop 80/90-10 Front/Rear Tire | $47.95 |
| BH-0230 | B01 Hoop 3.50-10 Front/Rear Tire | $52.95 |
| BH-154288 | B02 Hoop 130/70-12 Rear Tire | $102.95 |
| BPR-04 | Bopper 120/70-12 Front/Rear Tire | $66.95 |
| BPR-05 | Bopper 130/70-12 Front/Rear Tire | $72.95 |
| BQ-3715 | BT-45 Battlax 110/90-16 Front Tire | $188.95 |
| BQ-3720 | BT-45 Battlax 120/80-16 Front Tire | $187.95 |
| BQ-3722 | BT-45 Battlax 110/80-17 Front Tire | $172.95 |
| BQ-3732 | BT-45 Battlax 110/80-18 Front Tire | $187.95 |
| BQ-3735 | BT-45 Battlax 110/90-18 Front Tire | $186.95 |
| BQ-4713 | BT-45 Battlax 130/90-16 Rear Tire | $217.95 |
| BQ-4715 | BT-45 Battlax 120/90-17 Rear Tire | $190.95 |
| BQ-4720 | BT-45 Battlax 130/90-17 Rear Tire | $215.95 |
| BQ-4733 | BT-45 Battlax 150/70-17 Rear Tire | $219.95 |
| BQ-4750 | BT-45 Battlax 130/80-18 Rear Tire | $202.95 |
| BQ-4760 | BT-45 Battlax 140/70-18 Rear Tire | $216.95 |
| BR-001012 | G546 170/80-15 Rear Tire | $259.95 |
| BR-001046 | BT45 130/80-17 Rear Tire | $207.95 |
| BR-001675 | G703 Exedra 130/90-16 Front Tire | $183.95 |
| BR-001692 | G702 Exedra 170/80-15 Rear Tire | $259.95 |
| BR-0156 | G526 150/90-15 Rear Tire | $239.95 |
| BR-028790 | G703 Exedra 130/90-16 Front Tire | $203.95 |
| BR-028807 | G702 Exedra 150/80B16 Rear Tire | $270.95 |
| BR-0565 | G548 160/70-17 Rear Tire | $257.95 |
| BR-0712 | G701 Exedra 120/90-17 Front Tire | $179.95 |
| BR-0714 | G702 Exedra 170/80-15 Rear Tire | $245.95 |
| BR-0715 | L309 110/90-18 Front Tire | $150.95 |
| BR-0716 | G703 Exedra 150/80B16 Front Tire | $221.95 |
| BR-0718 | G702 Exedra 180/70-15 Rear Tire | $259.95 |
| BR-0745 | G703 Exedra 130/90-16 Front Tire | $190.95 |
| BR-0747 | G702 Exedra 150/80B16 Rear Tire | $259.95 |
| BR-0751 | G703 Exedra 130/90-16 Front Tire | $190.95 |
| BR-0753 | G702 Exedra 150/80-16 Rear Tire | $270.95 |
| BR-0838 | G535 110/90-18 Front Tire | $157.95 |
| BR-0839 | G547 110/80-18 Front Tire | $173.95 |
| BR-105716 | G515 110/80-19 Front Tire | $172.95 |
| BR-105732 | G702 Exedra 160/80-15 Rear Tire | $234.95 |
| BR-119326 | BT-020 Battlax 120/70ZR18 Front Tire | $178.95 |
| BR-119334 | BT-020 Battlax 200/50ZR17 Rear Tire | $260.95 |
| BR-146387 | TH01 Hoop 120/70R15 Front Tire | $146.95 |
| BR-146421 | TH01 Hoop 160/60R14 Rear Tire | $187.95 |
| BR-146438 | BT-020 Battlax 120/70ZR18 Front Tire | $178.95 |
| BR-146472 | BT-020 Battlax 170/60ZR17 Rear Tire | $231.95 |
| BR-147373 | TW101 Trail Wing 110/80R19 Front Tire | $168.95 |
| BR-7055 | Exedra Touring 130/70R18 Front Tire | $228.95 |
| BR-7060 | Exedra Touring 180/60R16 Rear Tire | $298.95 |
| BS-00052 | TW52 Trail Wing 4.60-18 Rear Tire | $129.95 |
| BS-00054 | TW9 Trail Wing 2.50-16 Front Tire | $90.95 |
| BS-00172 | TW2 4.00-10 Front/Rear Tire | $76.95 |
| BS-00302 | TW302 Trail Wing 4.60-18 Rear Tire | $152.95 |
| BS-00303 | TW301 Trail Wing 3.00-21 Front Tire | $120.95 |
| BS-00305 | TW41 Trail Wing 80/100-21 Front Tire | $120.95 |
| BS-00306 | TW42 Trail Wing 120/90-18 Rear Tire | $186.95 |
| BS-00401 | TW42 Trail Wing 120/90-17 Rear Tire | $140.95 |
| BS-0054 | TW2 3.50-8 Front/Rear Tire | $49.95 |
| BS-01188 | TW41 Trail Wing 90/90-21 Front Tire | $120.95 |
| BS-0250 | ML16 120/90-10 Rear Tire | $101.95 |
| BS-0370 | ML17 110/100-12 Front Tire | $97.95 |
| BS-0589 | TW22 Trail Wing 130/80-17 Rear Tire | $150.95 |
| BS-0840 | TW39 Trail Wing 90/100-19 Front Tire | $126.95 |
| BS-0954 | TW101 Trail Wing 100/90-19 Front Tire | $149.95 |
| BS-1237 | TW9 Trail Wing 3.00-23 Front Tire | $120.95 |
| BS-147220 | TW203 Trail Wing 130/80-18 Front Tire | $119.95 |
| BS-147237 | TW204 Trail Wing 180/80-14 Rear Tire | $184.95 |
| BS-5006 | TW152 Trail Wing 130/80R17 Rear Tire | $207.95 |
| BT-0030 | Exedra Touring 130/70-18 Front Tire | $215.95 |
| BT-0040 | Exedra Touring 160/80-16 Rear Tire | $279.95 |
| HF261-01 | HF261A 120/90-16 Front/Rear Tire | $89.95 |
| HF261-02 | HF261A 130/90-16 Front/Rear Tire | $93.95 |
| HF261-03 | HF261A 140/90-16 Front/Rear Tire | $108.95 |
| HF261-04 | HF261A 120/90-17 Front/Rear Tire | $98.95 |
| HF261-05 | HF261A 130/90-17 Front/Rear Tire | $106.95 |
| HF261-06 | HF261A 100/90-18 Front/Rear Tire | $78.95 |
| HF261-07 | HF261A 110/90-18 Front/Rear Tire | $86.95 |
| HF261-08 | HF261A 120/90-18 Front/Rear Tire | $98.95 |
| HF261-09 | HF261A 100/90-19 Front/Rear Tire | $81.95 |
| HF296-01 | HF296 130/90-16 Front Tire | $111.95 |
| HF296-02 | HF296 130/70-18 Front Tire | $108.95 |
| HF296-03 | HF296 100/90-19 Front Tire | $81.95 |
| HF296-04 | HF296 110/90-19 Front Tire | $88.95 |
| HF296-05 | HF296 80/90-21 Front Tire | $78.95 |
| HF296-51 | HF296 140/90-15 Rear Tire | $118.95 |
| HF296-52 | HF296 150/90-15 Rear Tire | $126.95 |
| HF296-53 | HF296 170/80-15 Rear Tire | $138.95 |
| HF296-54 | HF296 130/90-16 Rear Tire | $111.95 |
| HF296-55 | HF296 160/80-16 Rear Tire | $141.95 |
| HF302-01 | HF302B 5.10-16 Front/Rear Tire | $101.95 |
| HF314-01 | HF314 3.50-18 Front/Rear Tire | $68.95 |
| HF317-01 | HF317 3.00-18 Front Tire | $53.95 |
| HF317-02 | HF317 3.25-19 Front Tire | $63.95 |
| HF318-01 | HF318 4.00-18 Front/Rear Tire | $76.95 |
| HF903-20 | HF903 130/90-10 Front/Rear Tire | $53.95 |
| HF903-21 | HF903 120/70-12 Front/Rear Tire | $46.95 |
| HF903-22 | HF903 130/70-12 Front/Rear Tire | $48.95 |
| HF903-23 | HF903 130/60-13 Front/Rear Tire | $46.95 |
| HF904-01 | HF903 Median 90/90-21 Front Tire | $69.95 |
| HF904-51 | HF904 Median 130/90-16 Rear Tire | $99.95 |
| HF904-52 | HF904 Median 130/80-17 Rear Tire | $103.95 |
| HF904-53 | HF904 Median 120/80-18 Rear Tire | $94.95 |
| HF904-54 | HF904 Median 4.10-18 Rear Tire | $73.95 |
| HF912-01 | HF912A 90/90-10 Front/Rear Tire | $38.95 |
| HF912-02 | HF912A 120/70-12 Front/Rear Tire | $54.95 |
| HF912-03 | HF912A 130/70-12 Front/Rear Tire | $51.95 |
| HF918-01 | HF918 100/90-16 Front Tire | $78.95 |
| HF918-02 | HF918 120/80-16 Front Tire | $94.95 |
| HF918-03 | HF918 110/70-17 Front Tire | $73.95 |
| HF918-04 | HF918 90/90-18 Front Tire | $76.95 |
| HF918-05 | HF918 100/90-18 Front Tire | $84.95 |
| HF918-06 | HF918 100/90-19 Front Tire | $89.95 |
| HF918-51 | HF918 140/70-17 Rear Tire | $93.95 |
| HF918-52 | HF918 130/90-17 Rear Tire | $106.95 |
| HF918-53 | HF918 110/90-18 Rear Tire | $101.95 |
| HF918-55 | HF918 130/80-18 Rear Tire | $108.95 |
| HF918-56 | HF918 140/70-18 Rear Tire | $111.95 |
| IRC-08 | GS-11 3.50-18 Rear Tire | $101.95 |
| IRC-10 | GS-11 4.00-18 Rear Tire | $122.95 |
| IRC-110 | GS-11 4.60-16 Rear Tire | $101.95 |
| IRC-114 | NR-21 3.00-18 Rear Tire | $61.95 |
| IRC-116 | NR-21 3.50-18 Rear Tire | $108.95 |
| IRC-118 | NR-21 3.00-16 Rear Tire | $62.95 |
| IRC-119 | NR-21 3.00-17 Rear Tire | $66.95 |
| IRC-12 | GS-11 3.25-19 Front Tire | $104.95 |
| IRC-120 | NR-21 3.50-16 Rear Tire | $81.95 |
| IRC-13 | GS-11 3.50-19 Front Tire | $105.95 |
| IRC-14 | GS-11 3.00-18 Front Tire | $89.95 |
| IRC-291 | RS-310 Durotour 100/90-18 Front Tire | $131.95 |
| IRC-292 | RS-310 Durotour 110/90-18 Front Tire | $131.95 |
| IRC-294 | RS-310 Durotour 100/90-19 Front Tire | $131.95 |
| IRC-296 | RS-310 Durotour 100/90-16 Front Tire | $129.95 |
| IRC-297 | RS-310 Durotour 120/80-16 Front Tire | $131.95 |
| IRC-298 | RS-310 Durotour 90/90-18 Front Tire | $129.95 |
| IRC-302 | RS-310 Durotour 120/90-16 Rear Tire | $131.95 |
| IRC-304 | RS-310 Durotour 130/90-16 Rear Tire | $168.95 |
| IRC-306 | RS-310 Durotour 130/90-17 Rear Tire | $162.95 |
| IRC-309 | RS-310 Durotour 120/90-18 Rear Tire | $156.95 |
| IRC-310 | RS-310 Durotour 110/90-18 Rear Tire | $136.95 |
| IRC-311 | RS-310 Durotour 140/90-15 Rear Tire | $162.95 |
| IRC-312 | RS-310 Durotour 150/90-15 Rear Tire | $168.95 |
| IRC-313 | RS-310 Durotour 110/90-17 Rear Tire | $129.95 |
| IRC-315 | RS-310 Durotour 110/80-18 Rear Tire | $136.95 |
| IRC-318 | RS-310 Durotour 120/80-18 Rear Tire | $150.95 |
| IRC-319 | RS-310 Durotour 130/80-18 Rear Tire | $162.95 |
| IRC-363 | MB-520 3.00-10 Front/Rear Tire | $59.95 |
| IRC-364 | MB-520 3.50-10 Front/Rear Tire | $64.95 |
| IRC-44 | GS-18 100/90-19 Front Tire | $120.95 |
| IRC-45 | GS-18 140/80-15 Rear Tire | $158.95 |
| IRC-700 | WF-920 Wild Flare 80/90-21 Front Tire | $127.95 |
| IRC-701 | WF-920 Wild Flare 100/90-19 Front Tire | $127.95 |
| IRC-702 | WF-920 Wild Flare 120/90-18 Front Tire | $134.95 |
| IRC-703 | WF-920 Wild Flare 120/80-17 Front Tire | $134.95 |
| IRC-704 | WF-920 Wild Flare 130/90-16 Front Tire | $134.95 |
| IRC-705 | WF-920 Wild Flare 110/90-19 Front Tire | $134.95 |
| IRC-720 | WF-920 Wild Flare 130/90-16 Rear Tire | $154.95 |
| IRC-721 | WF-920 Wild Flare 140/90-16 Rear Tire | $171.95 |
| IRC-722 | WF-920 Wild Flare 150/90-15 Rear Tire | $171.95 |
| IRC-723 | WF-920 Wild Flare 150/80-15 Rear Tire | $171.95 |
| IRC-724 | WF-920 Wild Flare 170/80-15 Rear Tire | $184.95 |
| IRC-725 | WF-920 Wild Flare 140/90-15 Rear Tire | $162.95 |
| IRC-900 | GS-23 130/90-16 Front Tire | $175.95 |
| IRC-950 | GS-23 170/80-15 Rear Tire | $191.95 |
| IRC-975 | MB-8 2.50-10 Front/Rear Tire | $25.95 |
| K329-01 | K329 2.50-10 Front/Rear Tire | $20.95 |
| K329-02 | K329 2.75-10 Front/Rear Tire | $21.95 |
| K329-03 | K329 3.50-10 Front/Rear Tire | $30.95 |
| K329-04 | K329 90/90-10 Front/Rear Tire | $28.95 |
| K329-05 | K329 120/90-10 Front/Rear Tire | $42.95 |
| K329-06 | K329 140/90-10 Front/Rear Tire | $47.95 |
| K413-01 | K413 3.00-10 Front/Rear Tire | $28.95 |
| K413-02 | K413 3.50-10 Front/Rear Tire | $32.95 |
| K413-03 | K413 90/90-10 Front/Rear Tire | $28.95 |
| K413-04 | K413 100/80-10 Front/Rear Tire | $32.95 |
| K413-05 | K413 100/90-10 Front/Rear Tire | $33.95 |
| K413-06 | K413 110/80-10 Front/Rear Tire | $37.95 |
| K413-07 | K413 120/90-10 Front/Rear Tire | $42.95 |
| K413-08 | K413 130/70-10 Front/Rear Tire | $43.95 |
| K413-09 | K413 130/90-10 Front/Rear Tire | $43.95 |
| K413-10 | K413 110/70-12 Front/Rear Tire | $37.95 |
| K413-11 | K413 120/70-12 Front/Rear Tire | $41.95 |
| K413-12 | K413 130/70-12 Front/Rear Tire | $44.95 |
| K413-13 | K413 140/70-12 Front/Rear Tire | $46.95 |
| K413-15 | K413 130/60-13 Front/Rear Tire | $47.95 |
| K657-10 | K657 Challenger 110/90-19 Front Tire | $75.95 |
| K6570 | K657 Challenger 130/90-15 Rear Tire | $85.95 |
| K6571 | K657 Challenger 130/90-16 Rear Tire | $90.95 |
| K6572 | K657 Challenger 100/90-19 Front Tire | $70.95 |
| K6573 | K657 Challenger 140/90-15 Rear Tire | $95.95 |
| K6574 | K657 Challenger 130/90-17 Rear Tire | $91.95 |
| K6575 | K657 Challenger 120/90-18 Rear Tire | $82.95 |
| K6576 | K657 Challenger 130/90-18 Rear Tire | $99.95 |
| K6577 | K657 Challenger 120/90-16 Rear Tire | $81.95 |
| K6578 | K657 Challenger 100/90-18 Front Tire | $69.95 |
| K6579 | K657 Challenger 140/90-16 Rear Tire | $100.95 |
| K6580 | K657 Challenger 110/90-18 Rear Tire | $76.95 |
| K6581 | K657 Challenger 130/90-16 Front Tire | $90.95 |
| K6582 | K657 Challenger 90/100-21 Front Tire | $85.95 |
| K671-06 | K671 Cruiser 110/70-16 Front Tire | $84.95 |
| K671-28 | K671 Cruiser 170/80-15 Rear Tire | $111.95 |
| K671-29 | K671 Cruiser 140/70-16 Rear Tire | $98.95 |
| K67101 | K671 Cruiser 100/90-16 Front Tire | $77.95 |
| K67102 | K671 Cruiser 110/80-17 Front Tire | $90.95 |
| K67103 | K671 Cruiser 110/70-17 Front Tire | $84.95 |
| K67104 | K671 Cruiser 90/90-18 Front Tire | $83.95 |
| K67105 | K671 Cruiser 100/90-19 Front Tire | $74.95 |
| K67121 | K671 Cruiser 130/70-17 Rear Tire | $92.95 |
| K67122 | K671 Cruiser 140/70-17 Rear Tire | $98.95 |
| K67123 | K671 Cruiser 150/70-17 Rear Tire | $101.95 |
| K67124 | K671 Cruiser 130/70-18 Rear Tire | $98.95 |
| K67125 | K671 Cruiser 140/70-18 Rear Tire | $107.95 |
| K67126 | K671 Cruiser 130/90-15 Rear Tire | $88.95 |
| K67127 | K671 Cruiser 130/90-16 Rear Tire | $95.95 |
| K673-01 | K673 Kruz 130/90-16 Front Tire | $94.95 |
| K673-02 | K673 Kruz 130/90-16 Rear Tire | $99.95 |
| K673-03 | K673 Kruz 100/90-19 Front Tire | $68.95 |
| K673-04 | K673 Kruz 80/90-21 Front Tire | $68.95 |
| K761-01 | K761 Scooter 120/90-10 Rear Tire | $43.95 |
| K761-02 | K761 Scooter 130/90-10 Rear Tire | $44.95 |
| K761-03 | K761 Scooter 110/70-12 Front Tire | $41.95 |
| K761-04 | K761 Scooter 110/90-12 Front Tire | $46.95 |
| K761-05 | K761 Scooter 120/70-12 Rear Tire | $39.95 |
| K761-07 | K761 Scooter 130/70-12 Rear Tire | $43.95 |
| MT66-01 | MT66 Route 66 130/90-16 Front Tire | $118.95 |
| MT66-02 | MT66 Route 66 150/80-16 Front Tire | $140.95 |
| MT66-04 | MT66 Route 66 90/90-19 Front Tire | $150.95 |
| MT66-05 | MT66 Route 66 100/90-19 Front Tire | $91.95 |
| MT66-06 | MT66 Route 66 110/90-19 Front Tire | $112.95 |
| MT66-07 | MT66 Route 66 80/90-21 Front Tire | $84.95 |
| MT66-08 | MT66 Route 66 120/90-17 Front Tire | $121.95 |
| MT66-09 | MT66 Route 66 3.00-18 Front Tire | $112.95 |
| MT66-10 | MT66 Route 66 100/90-18 Front Tire | $93.95 |
| MT66-11 | MT66 Route 66 100/90-19 Front Tire | $88.95 |
| MT66-21 | MT66 Route 66 140/90-15 Rear Tire | $129.95 |
| MT66-22 | MT66 Route 66 150/90-15 Rear Tire | $152.95 |
| MT66-23 | MT66 Route 66 170/80-15 Rear Tire | $154.95 |
| MT66-24 | MT66 Route 66 130/90-16 Rear Tire | $121.95 |
| MT66-25 | MT66 Route 66 140/90-16 Rear Tire | $139.95 |
| MT66-26 | MT66 Route 66 150/80-16 Rear Tire | $148.95 |
| MT66-27 | MT66 Route 66 180/70-15 Rear Tire | $167.95 |
| MT66-28 | MT66 Route 66 130/90-15 Rear Tire | $118.95 |
| MT66-30 | MT66 Route 66 120/90-18 Rear Tire | $129.95 |
| MT75-02 | MT75 110/80-17 Rear Tire | $136.95 |
| MT75-03 | MT75 100/80-16 Front Tire | $118.95 |
| MT75-04 | MT75 120/80-16 Rear Tire | $142.95 |
| MT90-06 | MT 90 A/T 90/90-21 Front Tire | $147.95 |
| MT90-07 | MT 90 A/T 80/90-21 Front Tire | $107.95 |
| MT90-13 | MT 90 A/T 110/80-18 Rear Tire | $189.95 |
| MT90-14 | MT 90 A/T 120/80-18 Rear Tire | $197.95 |
| MT90-15 | MT 90 A/T 140/80-18 Rear Tire | $214.95 |
| MT90-16 | MT 90 A/T 120/90-17 Rear Tire | $188.95 |
| SC30-01 | SC30 3.00-10 Front/Rear Tire | $52.95 |
| SC30-02 | SC30 3.50-10 Front/Rear Tire | $48.95 |
| SCTR-07 | S1 90/90-10 Front/Rear Tire | $43.95 |
| SCTR-09 | Reggae 120/90-10 Front/Rear Tire | $55.95 |
| SCTR-10 | Reggae 130/90-10 Front/Rear Tire | $60.95 |
| SCTR-11 | S83 3.50-8 Front/Rear Tire | $41.95 |
| SCTR-14 | S83 3.50-10 Front/Rear Tire | $53.95 |
| SL26-02 | SL26 3.50-10 Front/Rear Tire | $39.95 |
| SL26-03 | SL26 90/90-10 Front/Rear Tire | $32.95 |
| SL26-04 | SL26 100/90-10 Front/Rear Tire | $38.95 |
| SL26-05 | SL26 120/90-10 Front/Rear Tire | $42.95 |
| SL26-07 | SL26 110/100-12 Front/Rear Tire | $68.95 |
| SL26-09 | SL26 130/90-10 Front/Rear Tire | $45.95 |
| SL26-10 | SL26 120/70-12 Front/Rear Tire | $74.95 |
| SL38-01 | SL38 Unico 100/80-10 Front/Rear Tire | $88.95 |
| SL60-01 | SL60 120/90-10 Front/Rear Tire | $62.95 |
| SL60-02 | SL60 130/90-10 Front/Rear Tire | $70.95 |