11/2​" BARBACK RISERS FOR 11/8​" HANDLEBARS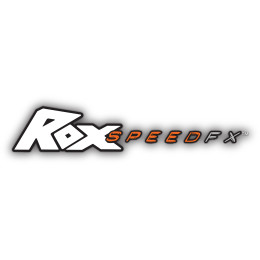 Move the handlebars 11/2​" up and 1" back or forward from the OEM position (can be installed facing either direction)
Designed to work on any bike with a stock 11/8​" Fatbar, parallel OEM bar clamps and open mounting area
Machined from 6061-T6 aircraft-grade billet aluminum
Engraved Rox logo for a clean and understated "factory" look
Always check and confirm that your machine has adequate cable and brake line length before installing handlebar risers
Machine finish, black anodized (matte finish) or gunmetal gray (matte finish)
These risers come with (2) step shims that allow the risers to mount to an OEM step down triple clamp, similar to the Honda Africa Twin
Include all mounting hardware and instructions
Made in the U.S.A.
11/2​" BARBACK RISERS FOR 11/8​" HANDLEBARS
IMPORTANT: These risers cannot be installed on bikes with angled (eg. V-Shaped) OEM bar clamps. OEM Bar clamps must be parallel and sized for M8 bolts in order for these risers to mount properly. These risers will not work on the Triumph Tiger.