ALLEY CAT SPORTSHIELDS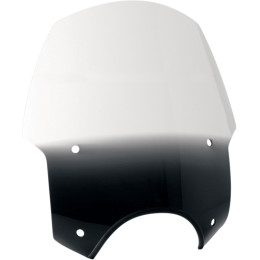 Modeled after the popular Hell Cat handlebar-mounted windshield
Measure 20" W x 18" H above the headlight
Available for 9" headlights
Made of Lucite® for excellent optics and durability
Available in gradient black and solar tints
No-Tool detachable Trigger-Lock mounting kits must be ordered separately; see page ???
ALLEY CAT SPORTSHIELDS