ETHANOL FUEL TREATMENT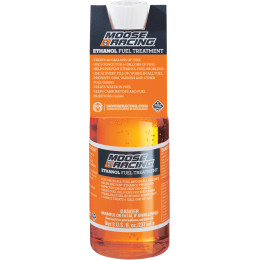 Treats 48 gallons of fuel
Use 1 ounce for 6 gallons of fuel
Helps prevent ethanol fuel problems
Use at every fill-up
Prevents gum, varnish and other fuel debris
Treats water in fuel
Stabilizes gas
Improves performance and fuel economy
8 oz. bottles, sold to dealer 12 per case with a P.O.P. display, sold to consumer as each; or 6 per case, sold each
Made in the U.S.A.
ETHANOL FUEL TREATMENT